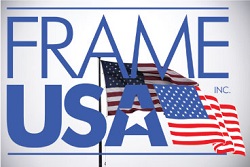 What is the 4th of July? The 4th of July aka Independence Day is a federal holiday (an authorized holiday that has been recognized by the United States government) marking the adoption of the Declaration of Independence on July 4th, 1776.
The Declaration of Independence is the statement adopted by the Second Continental Congress which announced that the thirteen colonies considered themselves as independent sovereign states and that they were under British rule no more. The thirteen colonies decided to form new nation, the United States of America.
The 4th of July is marked by patriotic displays. Just like a lot of other summer events, Independence Day celebrations often take place outdoors and people often celebrate by hosting or attending a picnic or barbecue; many take advantage of the day off and, in some years, a long weekend to gather with relatives or friends. Decorations (e.g., streamers, balloons, and clothing) are colored red, white, and blue, the colors of the American flag. Parades are often held in the morning, before family gatherings and fireworks occur in the evening.
4th of July Fun Facts:
Only John Hancock signed the Declaration of Independence on July 4, 1776. All the others signed at a later date.
The Declaration of Independence was signed by 56 men from 13 colonies.
The average age of the Signers of the Declaration of Independence was 45. The youngest was Thomas Lynch, Jr (27) of South Carolina.  The oldest delegate was Benjamin Franklin (70) of Pennsylvania. The lead author of The Declaration, Thomas Jefferson, was 33.
The stars on the original American flag were in a circle so all the Colonies would appear equal.
Barbecue is also big on Independence Day. Approximately 150 million hot dogs and 700 million pounds of chicken are consumed on this day.