If you were on a social media platform in 2014, i don't think you could have escaped the global phenomenon that was the Ice Bucket Challenge. Whether you got ice dumped on your head or donated, like me, you were a part of the 17 million people who participated and raised $115 million for ALS Association.
Back in 2014, ALS wasn't something that took up space in my mind, i did the initial research to figure out why exactly people kept dumping ice cold water on their heads, but that was it.
It wasn't until i found out a close friend was diagnosed that I took a deep dive into trying to experience and grasp even just a little bit what he is going through currently and what is to come.
It is for this reason and for many others that we have chosen ALS association as our September Charity of the month.
About ALS
ALS stands for Amyotrophic Lateral Sclerosis. It is a progressive neurodegenerative disease that affects nerve cells in the brain and spinal cord. The motor neurons from the brain tell your body to move, how to move and when to move as well as overall muscle control. For Individuals with ALS, their motor neurons begin to degenerate over time, and eventually die. Once they die the brain no longer has contact with the rest of the body and those lost body areas begin to scar over or harden. The people eventually lose the ability to speak, eat, move and breathe.
Symptoms of ALS
ALS typically involves a gradual onset, and the initial symptoms can be varied. A twitch of legs, a weak foot, trouble grasping a pen or lifting a cup or even a change in vocal pitch when speaking. The rate at which the disease progresses can also be quite variable, The mean survival time for someone diagnosed with ALS is two to five years. Some individuals get lucky and can live 10 plus years. Currently, there is no cure for ALS. There are medications that have gone through trials that slow the progression of the disease, giving individuals 6+ months longer. The ALS Association is still fighting for that cure.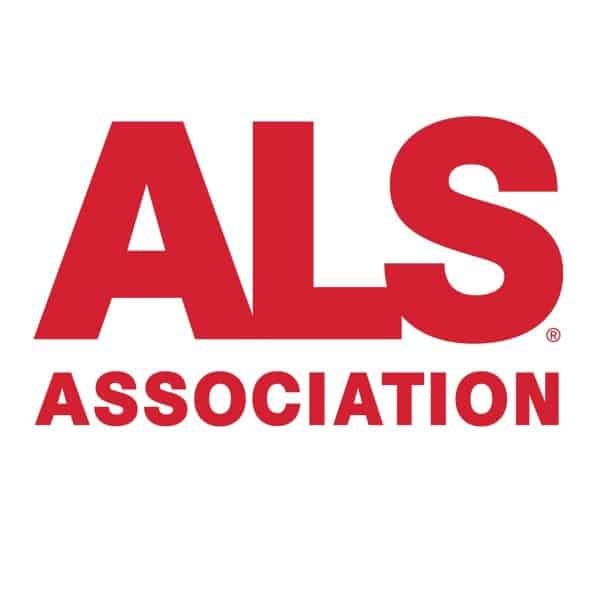 History of ALS Association
ALS association started in 1985 and is currently the only national nonprofit organization fighting ALS on every front. They are leading the way in global research, while providing assistance for people with ALS through various nationwide chapters, multidisciplinary care all the while fostering government partnerships. The association builds hope while aggressively searches for new treatments and ultimately a cure.
Frame USA, Inc. is here looking to help the association with their fight. Proceeds from every order will go directly to ALS association throughout the month of September. You can donate additional funds to the charity of the month via our checkout or by going to als.org directly.