At Frame USA it's important to us to make a difference.
Each month Frame USA supports a different charity organization. It's a priority to us to help those in need by donating money, time, and other assistance and resources. Our goal is to make a difference in the community, both local and national, by providing resources to a variety of charity foundations.
As part of our Monthly Charitable Gift Program, we donate to that month's chosen charity organization $0.75 for every frame purchase made on our website, and $1.00 for every custom frame order through our local retail store. We also collect donations from our customers, vendors and key partners.

July 2018's Charity of the Month is a local organization called Valley Interfaith Community Resource Center, or VICRC. The Valley Interfaith Community Resource Center is a non-profit organization which provides resources to at risk community members that help them to build lifelong stability. VICRC's mission is to build self-sustainability and create lasting change in the Lockland, OH area community.
VICRC provides emergency resources for families in need. They have a food pantry where every 30 days low income families can go "shopping" for free. This food pantry offers a wide selection of not only food, but also personal care products and baby formula. VICRC understands the impact of and wants to help reduce food insecurities and the rising childhood hunger rates.
In addition to their food pantry, VICRC has a similar clothing pantry. Every 30 days families have access to free clothing and housewares. They insure low income families and children have proper clothing, along with necessary household items such as dishes, cookware, and small appliances. Their clothing pantry also has other necessities available including baby diapers, adult diapers, and feminine hygiene products.

Along with emergency material resources, VICRC offers financial aid to residents in the area who are at risk of eviction or utility disconnection. This resource reduces the risk of homelessness or loss of crucial utilities services like water and electricity.
Valley Interfaith also provides holiday assistance to families in need. They will give holiday packages including food boxes and children's gifts for Easter, Thanksgiving, and the winter holiday season. Along with this, they have a Back-to-School program where households with school age children receive school supplies at the beginning of the school year.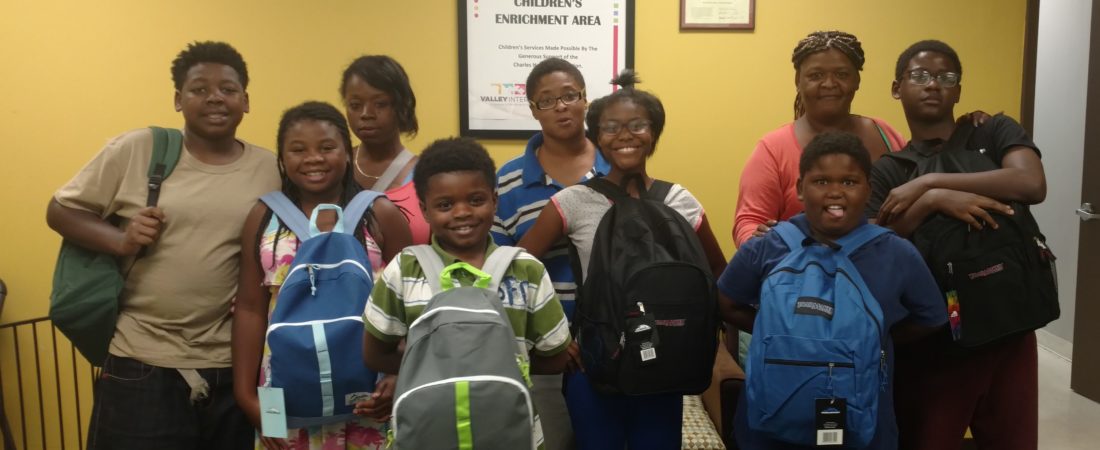 To learn more about Valley Interfaith Community Resource Center, you can visit their website here. They are also currently accepting volunteers who are mission driven, team players, enthusiastic about helping others, and supportive of their vision.
Remember that for the whole month of July 2018, any purchase made on www.frameusa.com goes toward helping this charity. Frame USA's website also gives you the option at checkout to make an additional donation to Valley Interfaith Community Resource Center if you choose to do so.