There are a number of different companies that put out a "color of the year". From design companies such as Pantone to paint brands. These colors offer you a glimpse into what experts feel will be a popular trend in their area for the coming year.

As a company that produces home decor, these color picks are important to us! They tell us what sort of products we need to release to complement or mimic these colors. Not every single person wants to add colors to walls, they prefer to use the colors in their accent pieces such as pillows or, picture frames.
We looked at a variety of the different brands' color picks and chose one to inspire the next color in our Painted Barnwood line.
Evergreen Fog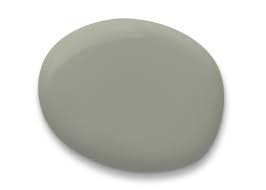 Our pick for our next painted Barnwood that we're calling sage green was Sherwin Williams's color of the year, Evergreen Fog. This incredibly versatile color is a calming green meets gray. Depending on the light as well as the other colors it surrounds it shapes-shifts into different colors. It is for that reason we chose this calming modern neutral for painted Barnwood.

This color joins four other colors that we launched in 2021. Just like the four other colors, this series utilizes our flagship Barnwood frame and is hand-painted by a Frame USA employee. The end result is a one-of-a-kind completely unique frame. To clarify, The rustic details of the frame allow for no two frames to be 100% the same. Each features+ different distressed areas and knots.
Sage Green painted barnwood picture frames are available now in all of Frame USA's 32 Standard Sizes. Turn your space into a tranquil oasis today!