Whether you work in an office, a restaurant a garage or a factory, you're going to have things hanging on the walls. Inspirational "Successories" posters, a  copy of your drink menu, safety guidelines and certificates, or even just prints to spruce up your decor. This isn't a dorm room where you can just tack them to the wall, this is your business. You need nice picture frames to hang your art and photos in. You don't necessarily want plastic poster frames but maybe you're also not looking for wood picture frames either–you want something more sleek and modern. A perfect solution for your framing needs would be metal wall photo frames.
Metal picture frames are a great way to show off your business's wall hangings. There are many benefits to choosing metal frames. For one thing, they're versatile when it comes to styling. They have slim profiles giving them a sleek, modern look that would be at home in any office setting. Most come in a shiny or "flat" finish so you can decide how much attention you want drawn to the image being framed. You can choose a flat finish frame if you have neutral images that you want to blend into the overall decor, or you can go with shiny if you want to make sure people's eyes are being caught and focused on your piece. Another benefit to metal picture frames is that they're lightweight. They're easy to move around and wall mount. In addition to their lightness, metal frames are also sturdy. Another consideration that is specific to food-service type businesses is that metal picture frames are easily cleaned. If you've got pictures hanging up at your tables, food particles can easily find their way up there. With metal frames it's a snap to just wipe them down and keep them fresh and sparkling. The same goes for a garage where dust and grease are omnipresent. A good scrub with a damp cloth will have metal frames looking like new.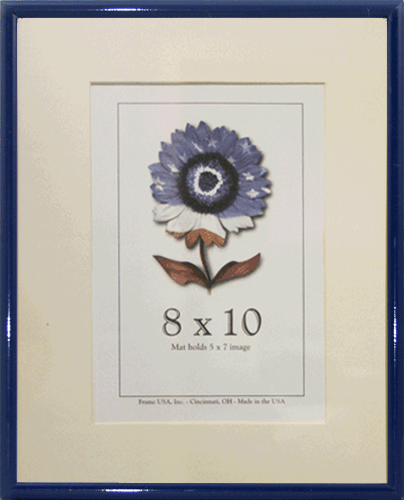 At Frame USA we have several different styles of metal picture frames, each one having its own profile and color options. Our most basic and popular metal frames are our Metal I and Metal II series. These frames have the same profile– a 3/8″ width with a rounded face–but differ in color choices and finish. Metal I has the shiny finish with the more basic colors–white, blue, red gold and silver.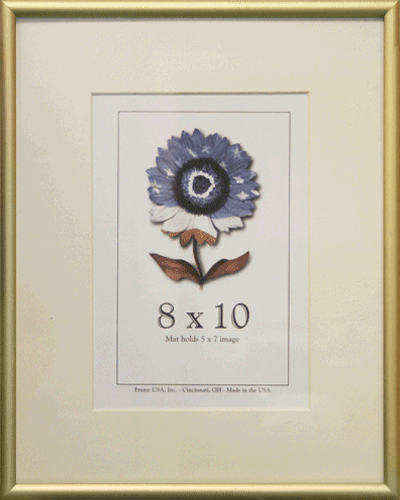 Metal II has the more flat, "brushed" finish with more elegant colors like bronze, old world and blue pewter, contrast silver, among others.
Let's say you like the look of the Metal I and Metal II but you want something a little thicker and heavier. Our Heavy Metal picture frames give you the same rounded face but with a 5/8″ width and a heavier build. It comes in four colors, shiny black, flat black, gold and silver and is ideal for more labor oriented shops that need to display safety regulations and certifications.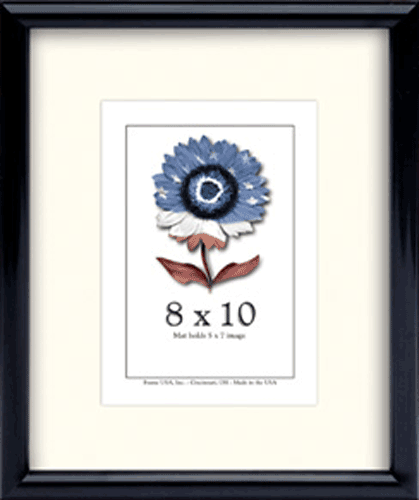 Maybe you aren't a huge fan of the rounded face, though. You want something flat and you want some different colors choices for your frames. We've got you covered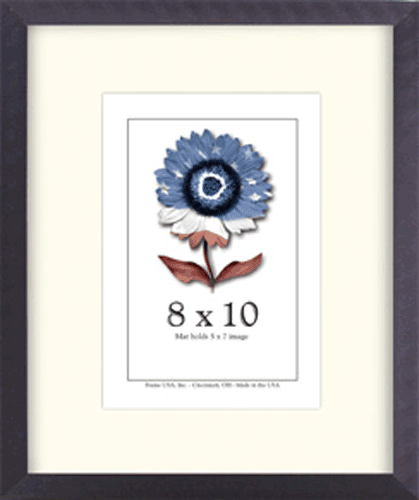 there too. Our Glory Metal picture frames have a 5/8″ profile with a flat face, and in addition to the normal black, silver, gold and bronze also features a purple, evergreen and a steel grey. These picture frames would do well holding menus and specials or even posters in a theater lobby.
All of these frames come complete with glazing, backing and hanging hardware, all pre-assembled. "That's all fine and good," you say, "but I've already got a guy that cuts plexiglass for me and I use special backing. Do you have something I can just put together myself?" As a matter of fact we do! Our Metal DIY Picture Frame Kit Series 1 comes in two different styles; a 7/8″ depth and a 1″ depth, both feature the same colors. These include two frame sections in a certain size (so if you want to build an 11×17 you would buy one kit of 11″ and one kit of 17″) that start at 8″ and go all the way up to 51″. You can mix and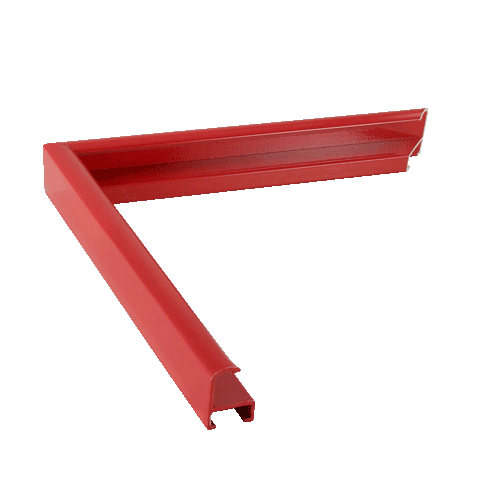 match to build any combination of sizes for your framed art.
So when you're thinking about dressing up your business and you're wondering what kind of frames you want to use, consider metal wall photo frames. They're a solid solution that rocks!