Large Frame Sizes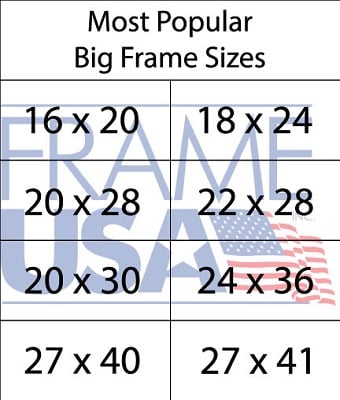 It is important for us to clarify how our sizes work in general. In our experience, these are the most popular and most utilized large frame sizes overall. These large photo frame sizes cover a wide range and our most popular sizes are:
16 × 20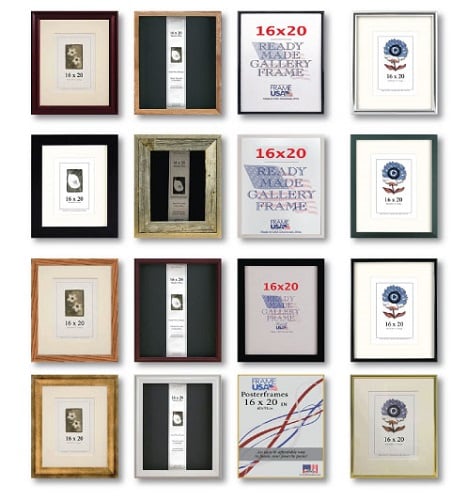 Our 16 × 20 Picture Frame is a great size frame because you can make it a highlight piece on your wall, or part of a mixture with other frames to form a collage on your wall. Our 16 × 20 frames include an off white mat for an 11×14 image. This option provides just over 2" of matting on each side of your image. This is also a perfect size to go with when using wider picture frames.
18 x 24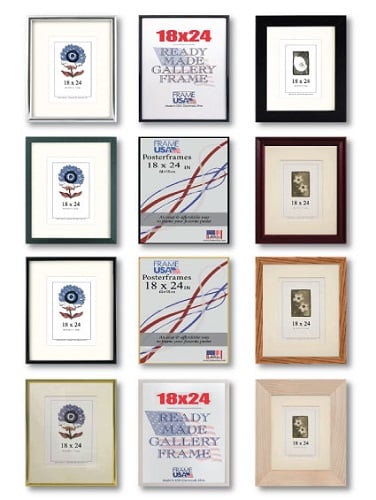 This is the quintessential frame size for hanging advertisements in a lobby or venue, or just about any metropolitan area where people can see the image and read the words without having to be directly in front of the poster.
24×36
This is the most common poster frame size (average poster size) and generally the size that standard posters are made. This is the ideal size for concert and novelty posters to hang around your room or house. Therefore if you are looking to frame a poster for a dorm room, your office or house, or to give as a gift, this is the perfect picture frame size for you. For those with the "go big or go home" mindset, you may want to aim for this size or larger. If you have a 24×36 or larger poster, we definitely recommend a frame to keep your art scratch-free and to highlight the print as a whole.
27 x 40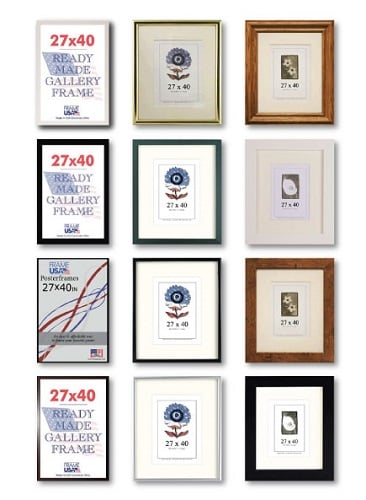 This is the standard movie poster frame size for typical movie posters (occasionally you'll find them sized 27 x 41) making it perfect for officially licensed movie posters.
We hope this article has provided you with all of the information you may need when ordering our picture frames. Remember, if you need any help with your poster frames, please call 800.577.5920 or click here if you have custom framing needs.
Enjoy, and thanks for shopping with Frame USA!