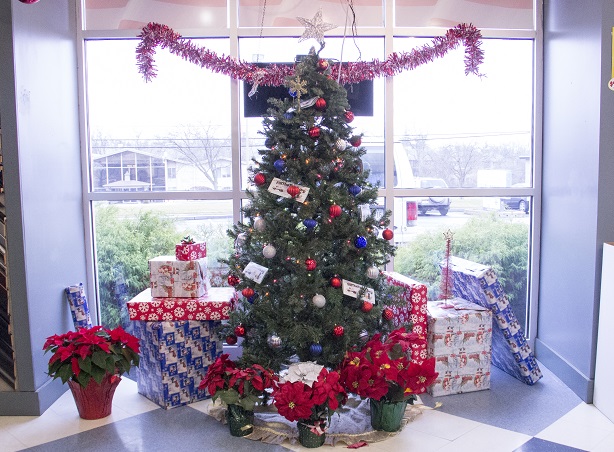 On Friday, December 22nd Frame USA hosted our annual Holiday party to celebrate the hard work every member of the team contributed in 2017! The party was held in the infamous Empower U room which was decked out for the holiday festivities.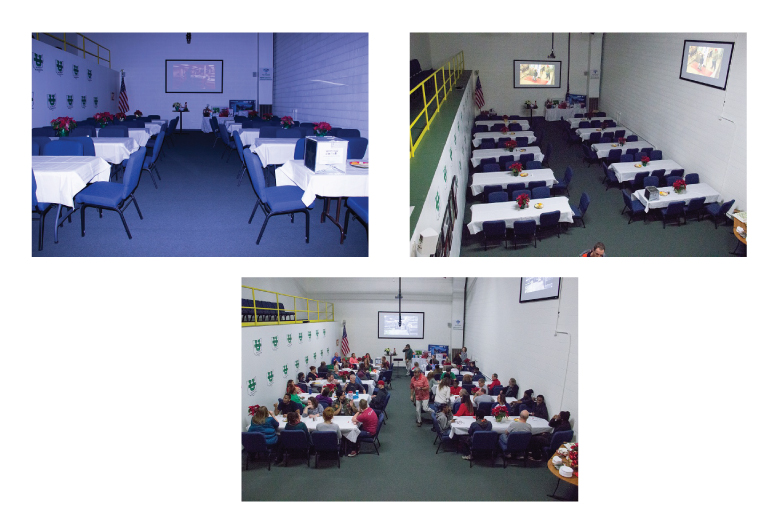 In addition to the wonderful decorations, the Empower U room was filled with a delicious assortment of food thanks to our lovely caterers and a few employees who decided to bless us with some desserts.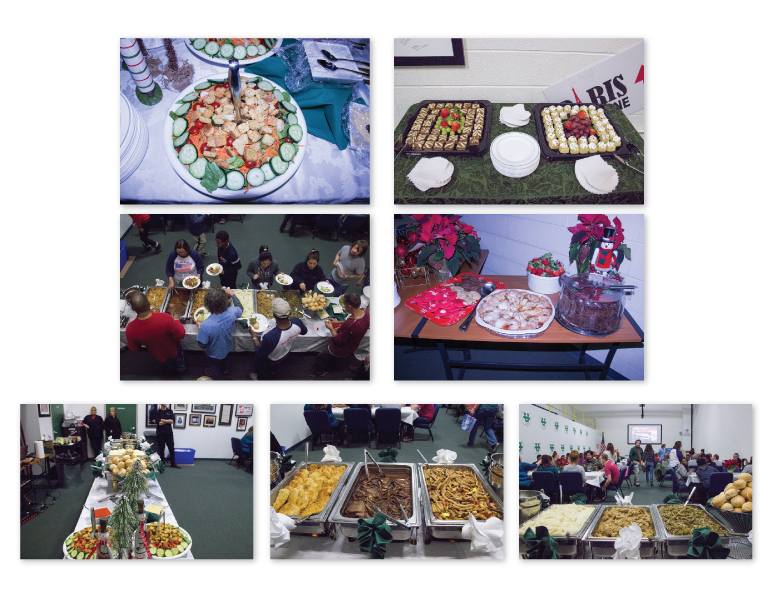 Once the food was devoured, everyone participated in a company-wide raffle. The raffle has some pristine gifts such as: an Amazon Echo, virtual reality goggles, an Xbox One, a Kindle Fire, a 12 piece cutlery set and a 50 inch TV among other things.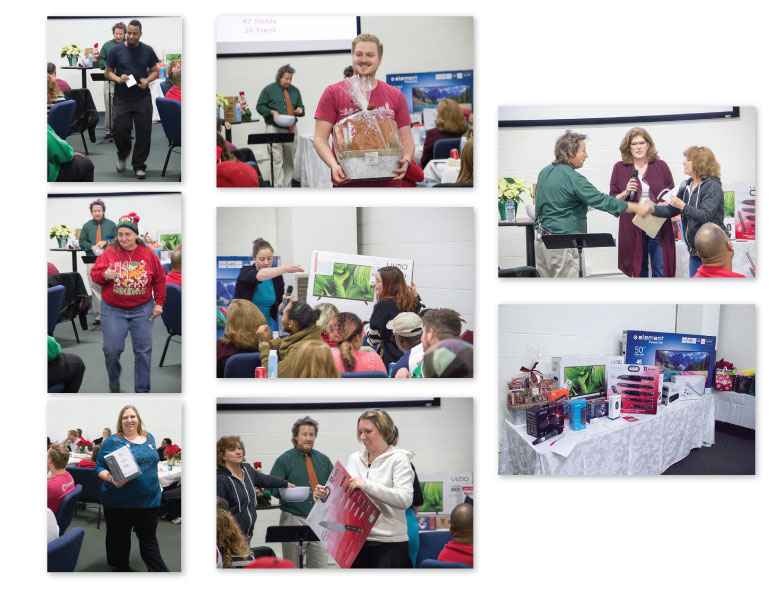 In addition to the raffle, prizes were awarded to a few individuals who went above and beyond and had exceptional work in 2017. The first award was our Raving Fan Award. What's a Raving Fan you ask; a Raving Fan is a customer that is more than just satisfied with services and products….they RAVE happily about them.  Raving Fans return to a business because they are thrilled with the service from the minute they view the company's websites to the minute they receive their product.  Not only that, these customers RAVE about the company and the service to all their friends and family so those people will want to see and experience it for themselves! Jon from the office team and Chris from the warehouse team were the recipients of this award.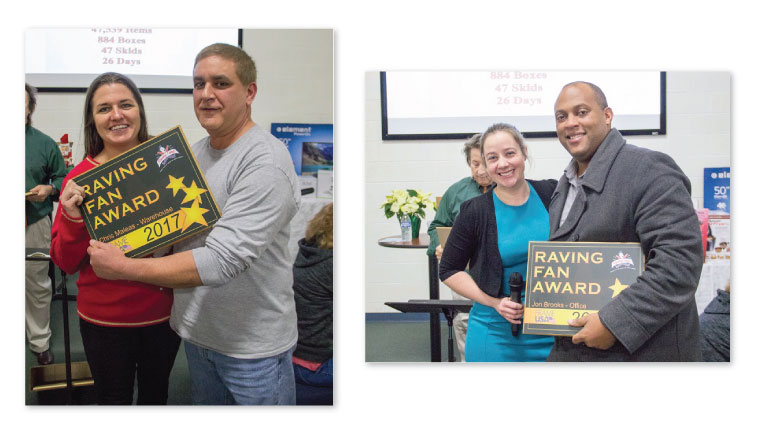 Our next award was the Most Valuable Player and our team is so strong that we had FOUR MVP's! Jenn was Frame USA's most valuable manager of the year, Jill won the award for the office team and the warehouse team had two winner, Gail and Carla.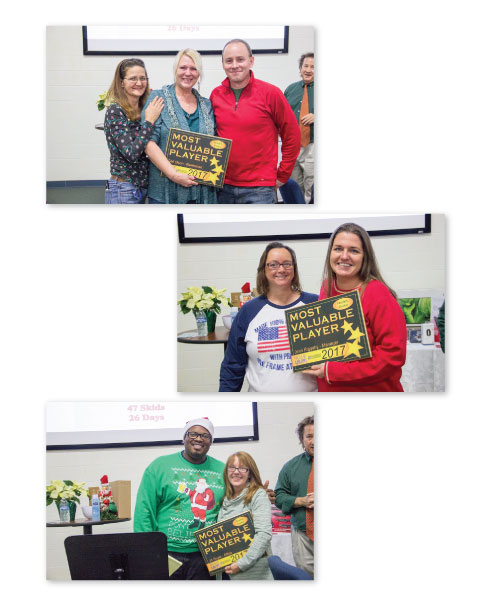 Our third award of the night was the Iron Person Award. This was given to someone who was versatile in their abilities to help out at Frame USA and they exemplified great efforts with going above and beyond the call of duty. This award was given to Cathy for the outstanding accomplishments she achieved throughout 2017.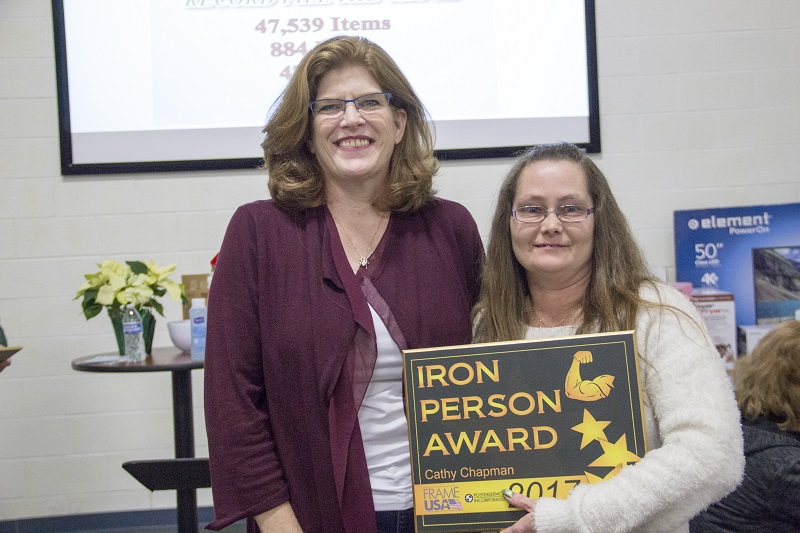 The final award of the night was the Cal Ripkin, Jr. "2,632" award and it was rewarded to Jim.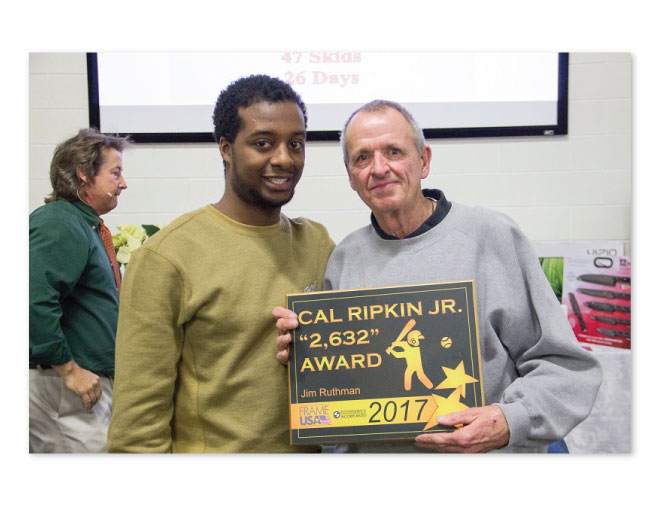 Overall, the 2017 holiday party was a complete success! We hope that everyone had just as wonderful a holiday season as we did at Frame USA. As we enter 2018 we'd like to say that for over 30 years we have been proud to be an American made business. Producing more than 3,000 frames a day, we use 100% U.S. raw materials and also manufacture 100% in The United States. When you buy from us, you don't just receive outstanding picture frames — you're supporting American jobs, workers, and economy. We hope to continue to supply you with frames well into 2018 and beyond!
Cheers To A New Year!