Tips for Dorm Room Decorating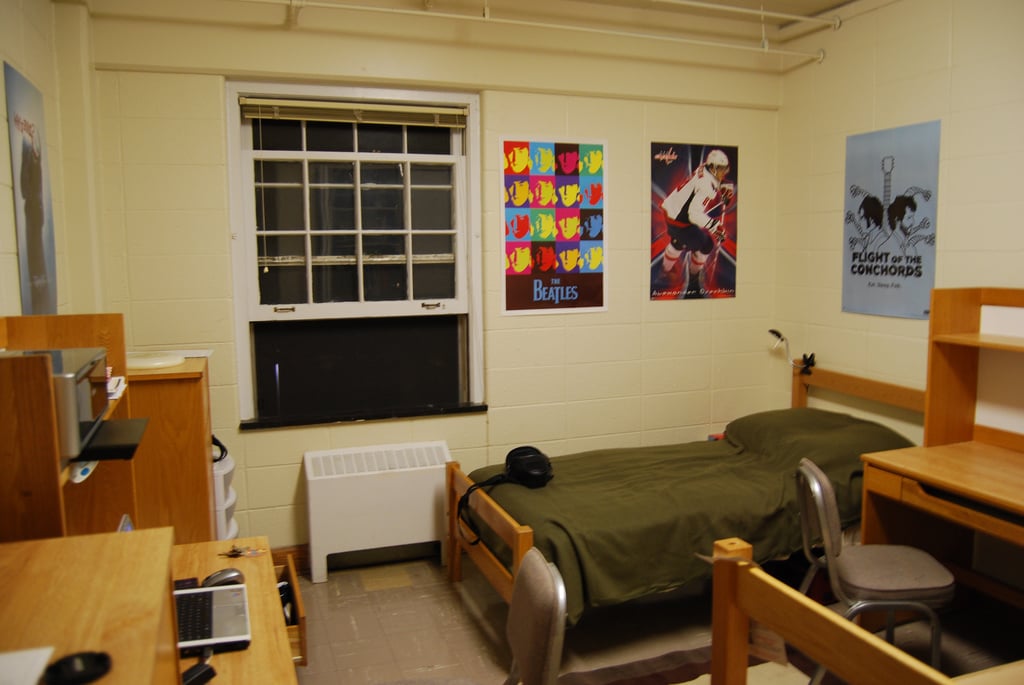 When decorating your room there are a few dorm room decorating tips to keep in mind. Make sure you're having fun, get creative, and let your personality show through!
Times have changed since I graduated college ten years ago. However I recently helped my younger cousin move into her dorm at the University of Cincinnati. We decorated her walls together.
Whenever I decorate any room, I like to start by drawing a template. My cousin and I drew a little sketch of her room before we started. We positioned her bed and desk first because we were unable to use the wall space above them. Next we drew the areas that we wanted to decorate and decided what to put in these areas.
Most young adults going off to college are on a tight budget. The money they do have they're trying to save that for food and fun activities, not room decorations. One inexpensive way to decorate your walls is with posters, either by themselves or in frames. This is what we did for my cousin. My cousin loves art, animals, and music so when we went to posterservice.com we shopped mainly in the art and music categories.
Since dorm rooms can be small, plain, and often have little to no natural light, we wanted to stick with colorful posters. An important interior design tip for decorating walls is to hang things in odd numbers, never even numbers. So on her smallest wall we chose 3 posters and hung them in a "V" shape. We called this "Marc's Wall" because we only used posters by Marc Allante.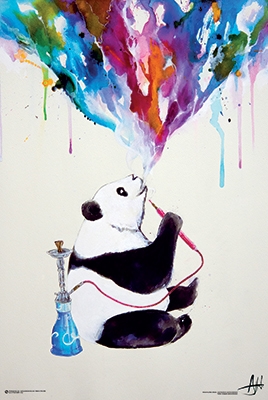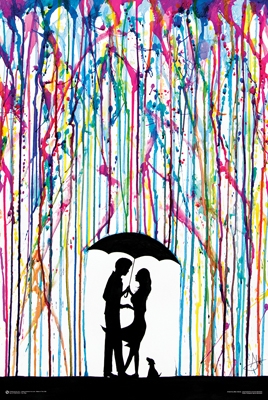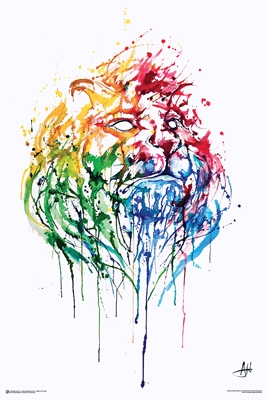 On the left of the wall, we hung up the poster titled "Chai" by Allante. In the middle bottom of the "V" shape, we used the poster "Two Step", and on the right we hung "A Portrait of Hong Kong". Some other great posters that are colorful and also very popular are Lion Rasta, Circulation, Melody of the Night and one of my favorites Let That Sh*t Go.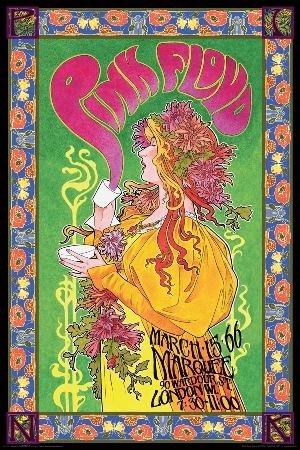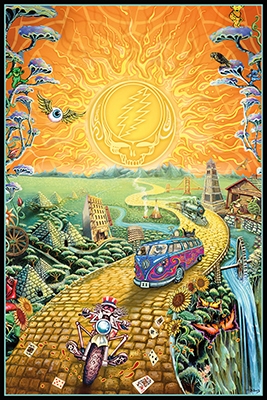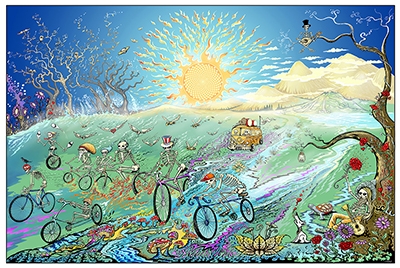 My cousin has an old soul and is a fan of classic rock music, so on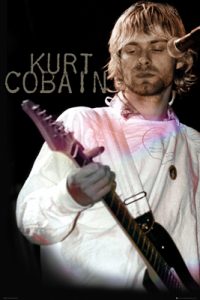 one of her other walls we did a music theme. It was hard for us to narrow down our choices because Posterservice has such a great selection of music posters! We ended up going with Pink Floyd Masse, Grateful Dead – Golden Road, and Grateful Dead – Summer Tour in one area. We also used our black corrugated poster frame to hang The Beatles Yellow Submarine. My cousin also loves Bob Marley, so right above her bed we put a popular poster titled "Kurt Cobain – Cook".
The final poster we hung in her dorm room was on her door. We decided for this spot to use one of her favorites, Pink Floyd's "The Wall". Once we were finished with her room, it went from looking like a prison cell to a comfortable, inviting, and fun living space!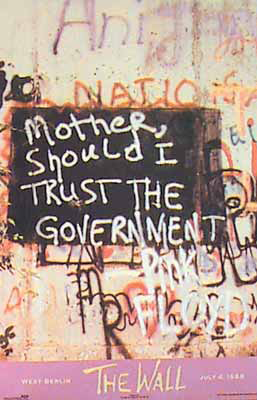 No matter what your style is, Art & Canvas has something for all personality types, interests, and hobbies. If you're having a hard time deciding on a poster or poster frame, just call me – Marina Young, Art & Canvas Graphic Designer at 513-250-4135. I would LOVE to help you out. As long as you send me a before and after picture – that is the most rewarding part!!
And if you're in need of a frame for your new poster, Frame USA's feature frame of the month for August 2018 is our poster frame series! You can view our selection here and use coupon code "SCHOOLRULES" for 10% off all poster frames through the end of August!