DIY Projects – Tips and Ideas using Picture Frames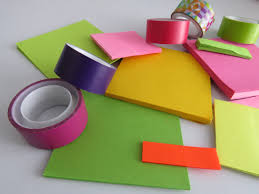 Do it yourself projects are a huge trend right now. They're a great way to bring out your creative side, manage stress, or decorate on a budget. I look at a picture frame and think the possibilities are endless. There are hundreds of styles and sizes that can be transformed into exciting DIY crafts using photo frames!  We'll start small and work our way larger.
Let's take a 4×6 frame and place a photo in it. It might seem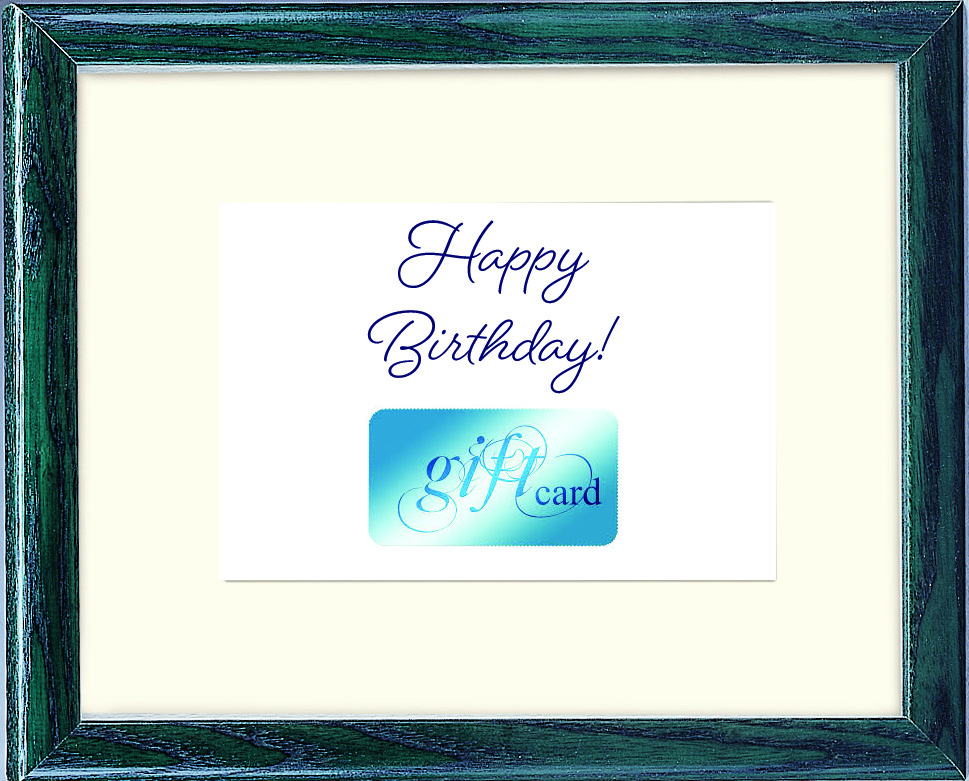 obvious, but this could make a great gift for grandparents or other family members. You could also use that same frame and place a gift card inside – now there is a great gift idea! Using a picture frame instead of a greeting card is not only more exciting and unexpected, but many frames are more affordable than the average greeting card. They can also reuse the frame themselves.
Frames make for great wall decor just by adding printed craft paper or chalk board material. Check out this photo below of one of our customers who decorates the outside of our frames and sells them on Etsy! Our Decorate-It frame series is perfect for this kind of project. These unfinished frames are great for your DIY project like painting or collage.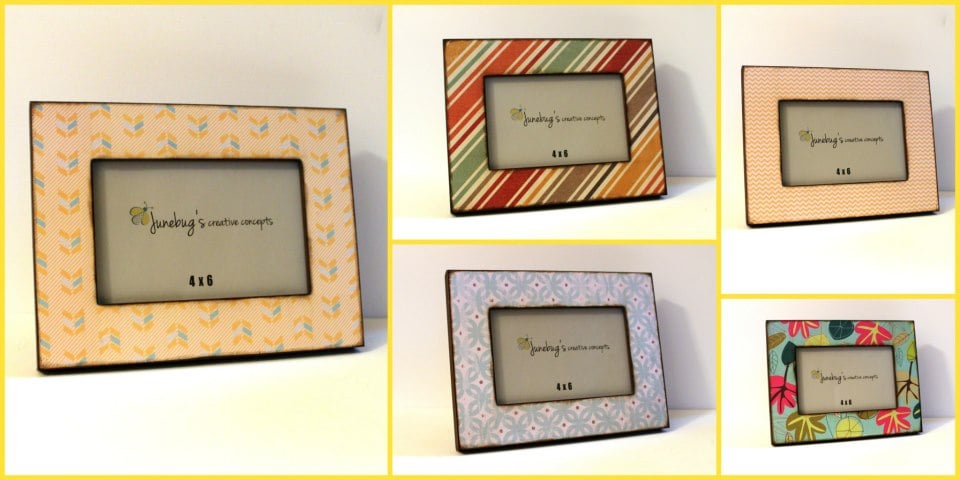 One of my favorite DIY ideas is to add mirror glass to picture frames. Large or small, they can sit on a table or hang on a wall. This makes your frame a one of a kind wall decoration. We have frames that can be stained, painted, any custom finish that one can think of.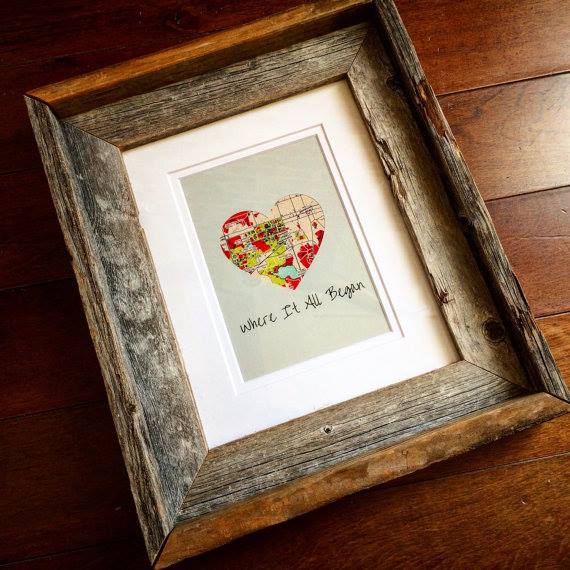 Another favorite is the versatility of Frame USA's natural barnwood picture frames. This series has a great rustic look and can be filled with any style of photo, or decorated with paint or collage. We have even turned them into serving trays that can be customized by simply adding a seasonal paper or family photo.
Last year the employees at Frame USA had the opportunity to make a project from their favorite frame. Each project was unique, creative, and awesome!
We are always adding new mouldings to our frame lines. The possibility of new ideas for creative DIY projects is endless! Get creative and send us your photos of any projects you use our frames for on Facebook, Instagram, or Twitter! We love seeing how creative our customers are!