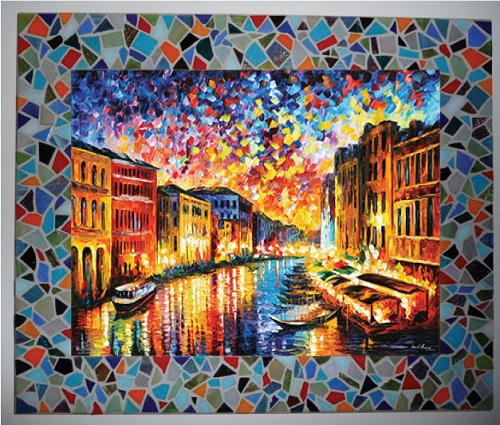 Whether you have old picture frames lying around unused or you're just a creative person who loves new projects, our DIY mosaic photo frames are just the thing for you. A mosaic is art that's made by combining pieces of glass, tile, stone, etc. in a decorative manner.
Turning your frame into a mosaic is not as difficult as the fancy name suggest. There are a few items you will need to complete your very own DIY Mosaic Picture Frame:
Picture Frame
Colored Glass (tile, mirrors, stone or pottery would be an acceptable substitute)
Grout (or other adhesive)
To start this project you first need to break the items you plan on using to decorate the picture frame with.  Once you feel you have broken your items into enough pieces to cover the picture frame you need to spread some grout onto the frame. With your picture frame covered in grout you now place the broken pieces of your item onto the grout covered frame. Next you need to fully allow your frame to set and dry for a couple of hours. After your picture frame is completely dry there will be a layer of grout on top of your mosaic pieces but it will come off with a damp paper towel.
When doing DIY projects we suggest using our Decorate-it Picture Frames or our Unfinished Picture Frames. These wooden picture frames are perfect for people with that do-it-yourself spirit. Created especially for crafting, these frames can be painted, stained and decorated with ease.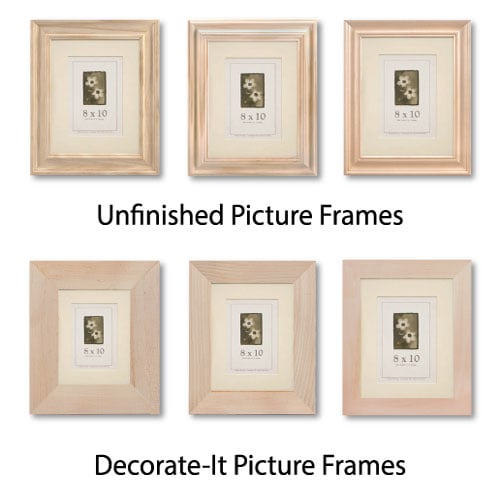 Send us pictures and let us know how your mosaic photo frames turned out. Then check back in with our Frame USA Blog for more DIY Picture Frames and ideas.