Awards, certificates, diplomas–they should be framed and hung where you can see them, in a nice picture frame that shows off your accomplishment. At Frame USA we have a large selection of frames that are designed specifically for this purpose.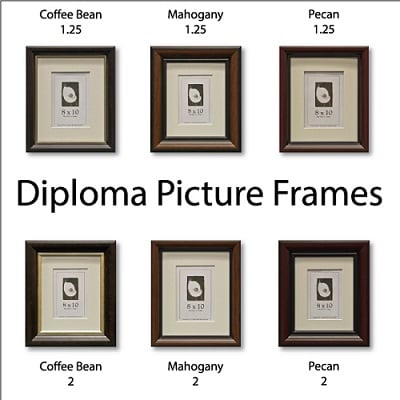 With summer approaching, we will soon start hearing congratulations everywhere as schools begin their yearly graduation ceremonies. Regardless if it's from kindergarten, elementary school, high school, college or whatever, graduations are a milestone is a person's life and something to celebrate and remember.
At Frame USA, we have a wide variety of frames that are perfect for framing graduation memories, but the most ideal frame can be found with our selection of Diploma Picture Frames. Project a sense of nobility and honor with the appropriately named Diploma Frame. This picture frame series is simpler than the boardroom certificate, it has a sloped profile with a smaller inner slope that acts as an inner accent. Diploma display frames come in two profiles, a 1 1/4″ and a 2″. These frames are really ideal for your degree or certificates of merit.
These frames are perfect for hanging diplomas, but they also can step up the elegance on any piece of artwork.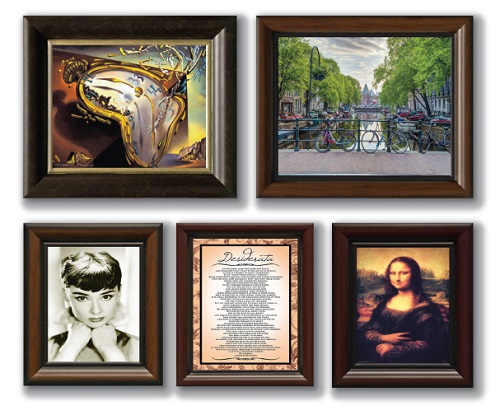 So whether you're the proud graduate wanting to frame your proof, a proud parent looking to celebrate your child by framing their symbol of excellence, or you just want to make your artwork stand out, visit Frame USA and let us help you make it shine.