Recognition is something we get all too rarely in this world and it's something to be cherished. A verbal compliment or note of appreciation can really pick up your day, but when you receive a tangible, hard copy of an accomplishment–that can last forever. Our picture frames for certificates are a way to memorialize those compliments and displaying them so you can look to those when you're not having such a great day and maybe remember that you earned that accolade. Awards, certificates, diplomas–they should be framed and hung where you can see them, in a nice certificate frame that shows off your accomplishment.
Economy Certificate Picture Frames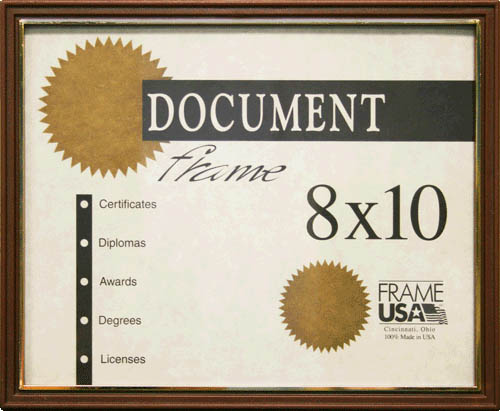 Our Economy Certificate Frames are perfect when you want high quality frames for certificates at a low price. These cheap certificate frames include real glass, and come with easy assembled plastic clips. For the money, Economy certificate frames are a great buy!
Metal Certificate Picture Frames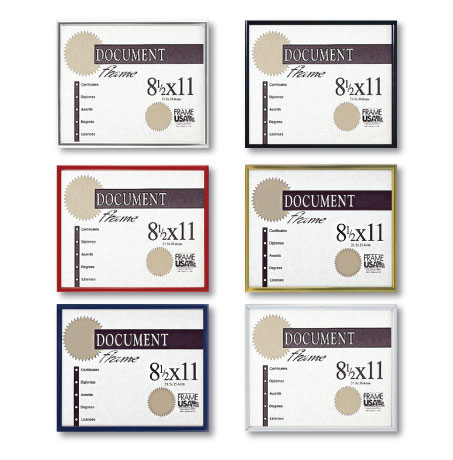 At Frame USA we offer quality Metal Certificate Frames for your diplomas, awards, or other important documents. Ideal for work or home, a metal certificate frame will professionally display your important documents in this attractive frame.
Deluxe Certificate Picture Frames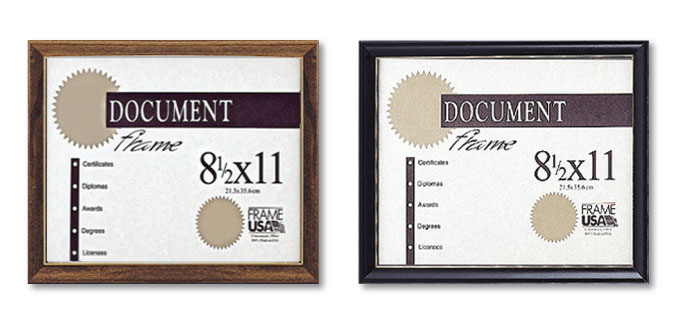 We're sure you'll love these Deluxe Certificate Frames we offer. They are as affordable as our other certificate frames and come in six common sizes and colors to make your important Documents stand out.
Boardroom Certificate Picture Frames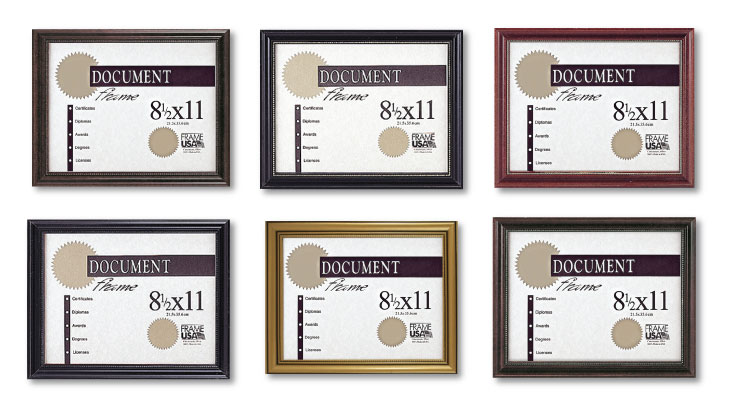 The
Boardroom Certificate Frame
is a high quality document frame. These certificate frames are available with or without a gold bead, they frames come in Black, Walnut and Cherry and the real wood molding has extra layers of stain for the richest color.
Heavy Metal Certificate Picture Frames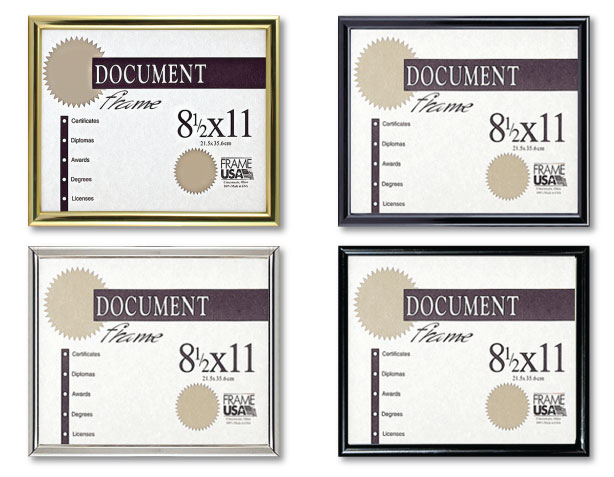 These
Heavy Metal Certificate Frames
are thicker than our other metal certificate frames, this more substantial style and wide rounded finish gives you your diplomas and awards the look you want at a very affordable price. These picture frames for certificates also come complete with v-clips that serve a dual purpose of hanging and an easel backing or cardboard backing, depending on the size.
So when you're wanting to frame that symbol of excellence, visit
Frameusa.com
and let us help you make it shine.