Every month Frame USA partners with a different local or national charity. We give to each charity through donating time, money, exposure, and resources. For every order places on frameusa.com $0.75 is donated to the charity of the month. The charity for April 2019 is Visionaries + Voices

Established in 2003, Visionaries + Voices is a non-profit organization that provides exhibition opportunities, studio space, supplies and support to more than 125 visual artists with disabilities. V+V artists actively contribute to the greater arts community through creative, educational, and strategic partnerships with local and regional artists, schools, and business leaders. Collectively we're growing a more inclusive arts community in Greater Cincinnati.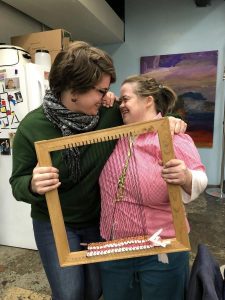 Every year Visionaries + Voices put on a fundraising Art Auction Benefit called Double Vision. This year is the 10th annual Double Vision benefit. We are proud to welcome Visionaries + Voices Double Vision X as our April Charity of the Month for both our retail store as well as our website.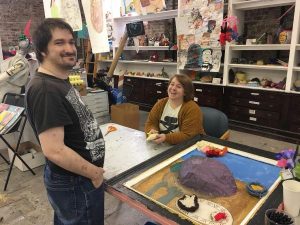 If you would like to get involved, you can contact the organization through their website here.
And remember that for the April 2019 charity month, $0.75 of every order on frameusa.com is donated to Visionaries + Voices. You can also add an additional donation if you'd like on our checkout page.