Friday April 12, 2013 – Visionaries and Voices Tri-county celebrated it's 6th year in the Frame USA manufacturing and warehouse facility. The celebration kicked off at 5:00 PM and lasted until 7:30 PM at their Studio,  225 Northland Blvd., Cincinnati, Ohio.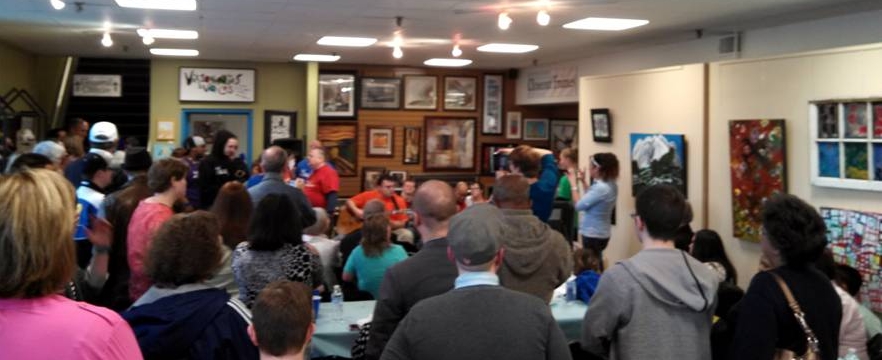 Visionaries + Voices is a non-profit arts organization that supports artists with disabilities. This year the celebration included an Artist and Volunteer awards presentation, as well as music by Melodic Connections.
If you didn't get to partake this year, you can always come by our retail store on Northland to check out some of the V+V artwork that is available for sale. Stop in anytime to support a great cause!
We hope everyone involved with this great celebration had a wonderful time. We sure do enjoy having the fine folks from V+V share this great space with us. It just doesn't seem like it's been 6 years.
If you have any questions about Visionaries + Voices, or if you would like to get involved in a great cause, please see their website for more details. Visionaries + Voices Website