DIY-Style Vintage Picture Frames – Without the Hassle!
One of our favorite picture frames in our product line has to be the Barnwood series. In this video, Frame USA CEO Dan Regenold talks describes the ins and outs of this unique frame series–only by Frame USA!
Described in the video, we do indeed sell standard barn wood frames. We also sell a white barn wood frame that we describe as Farmhouse Barnwood.

Our customers and vendors trust the quality and versatility of our products time and time again.  These are perfect for art prints, black and white photography, and especially deep south-style landscapes. You can also fashion them, DIY style, to resemble vintage style picture frames.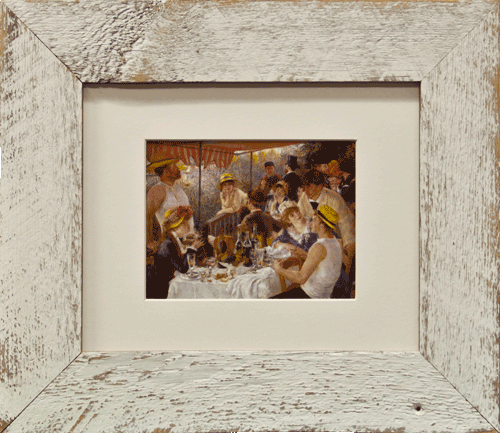 Victorian Series
Another popular series is Victorian. The Victorian series feature fancy, ornate moldings. This series is wide and also perfect for vintage photography and museum-quality artwork.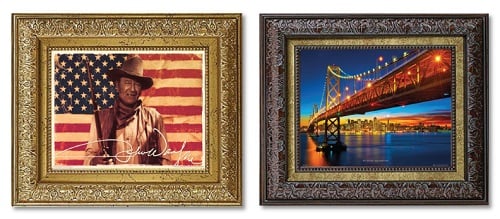 Victorian not only is the name of this series, it describes it as well. Our Victorian Series is characterized with carved ornament embellishments. Made from high quality MDF wood composite material, Victorian Series frames don't carry a high-end price. These composite wood frames also resemble the look of carved wood. Two color profiles offered in this series both have their own unique qualities. Walnut with Gold, features a slate-blue initial color with accents of walnut, the inside frame is brushed with a textured gold stripe, finishing with a walnut colored studded edge. Our Antique Gold is a gold finish with flecks of black throughout.
Another great vintage frame series is our Napoleon series.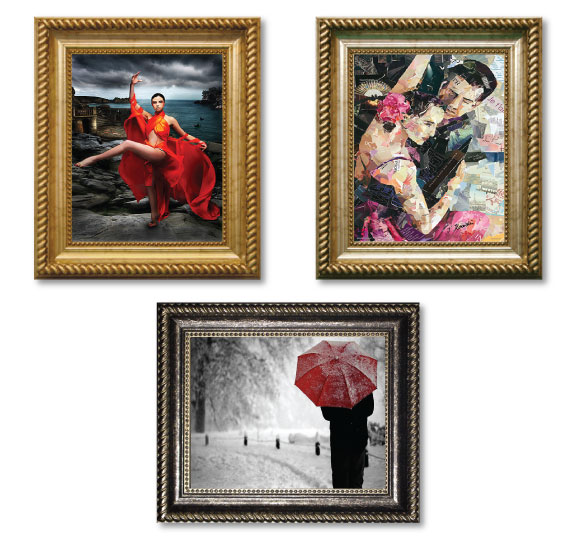 Beautiful – Regal – Expensive-Looking… All without going to the custom frame shop! This antique frame is also made from composite wood-like material called MDF. Its edges have a wrapping that looks like rope-coiled pillars on a cruise ship. This antique frame series features three colors to choose from, each with unique texture blended throughout the frame. This handsome profile from Frame USA looks fantastic enough to conquer any great room, living room or office that calls for a fancy look.
What kinds of art would you frame with these vintage style picture frames? Leave a comment below!