Our Victorian picture frames feature fancy, ornate moldings. These wide picture frames are perfect for vintage photography and museum-quality artwork.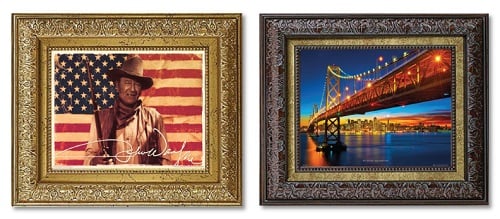 The Victorian style became popular in the mid to late 19th century during the reign of Queen Victoria. During her rule industrial development exploded and luxurious and rich styles or art, literature and architecture prevailed. Early in the era art focused on realism and moral and spiritual undertones. Later on the Victorian style began to renounce realism and became a more multifaceted and diverse style. Bright colors were very popular during this time because it helped bring attention to the very small details encompassed in this style or art and woman were more often than not the subject of most pieces.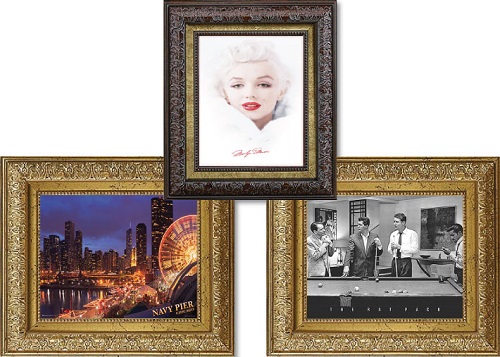 Victorian not only is the name of this series, it describes it as well. Our Victorian Series is characterized with carved ornament embellishments. Made from high quality MDF wood composite material, Victorian picture frames don't carry a high-end price. These composite wood picture frames resemble the look of carved wood. There are two color profiles offered in this series both with their own unique qualities. Walnut with Gold, features a slate-blue initial color with accents of walnut, the inside frame is brushed with a textured gold stripe, finishing with a walnut colored studded edge. Our Antique Gold is a gold finish with flecks of black throughout. They're a worthy rival to our Napoleon series. Choose Victorian picture frames from Frame USA!