Last month we did a short feature on Artworks Cincinnati and their plans to add an artistic touch to 12 of METRO's Downtown bus shelters. Today we just want to take a moment to update folks on how this is going and post some new images…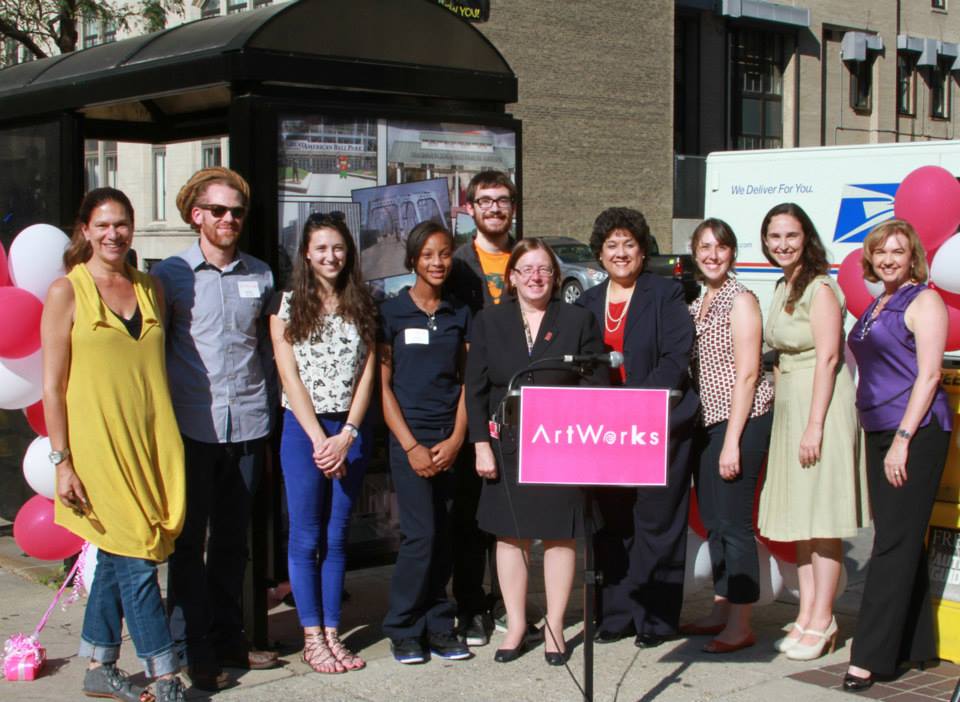 From Facebook: Metro shelters featuring art created by youth apprentices ages 14 – 21 were dedicated on Sept. 26 by ArtWorks CEO Tamara Harkavy, ArtWorks Project Manager Ryan Little, ArtWorks Youth Apprentice Annabelle Gordon, ArtWorks Youth Apprentice Jalyn Hill, ArtWorks Youth Apprentice Tyler Dunbar, Director of the Public Library of Cincinnati & Hamilton County Kim Fender, Metro CEO Terry Garcia Crews, ArtWorks Public Art Manager Katie Labmeier, ArtWorks VP Colleen Houston, and ArtsWave COO Alecia Townsend Kintner. — at Public Library of Cincinnati and Hamilton County.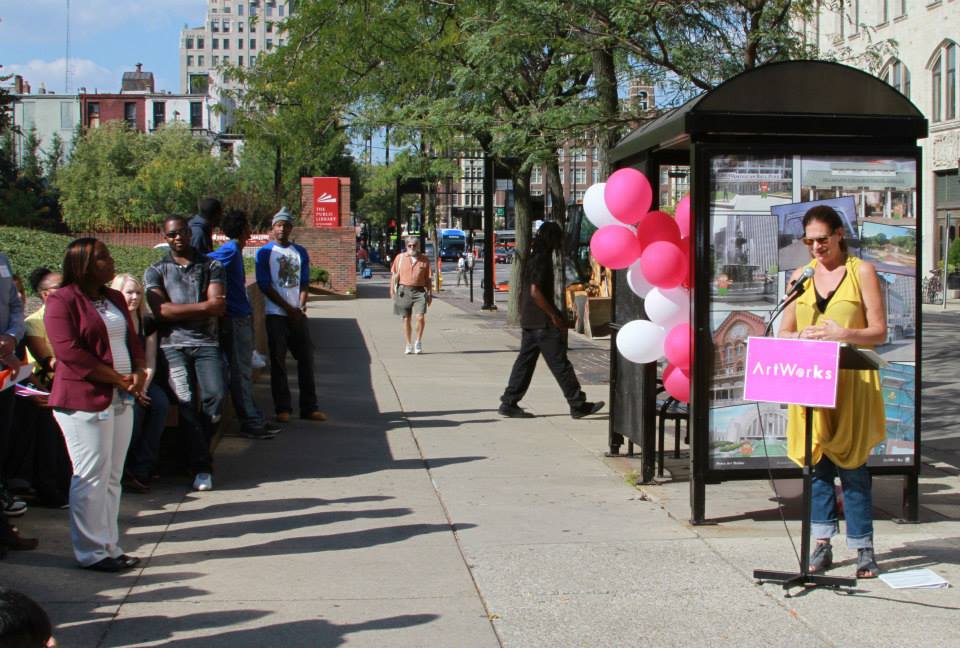 Below you can see the booth from the Cincinnati Public Library: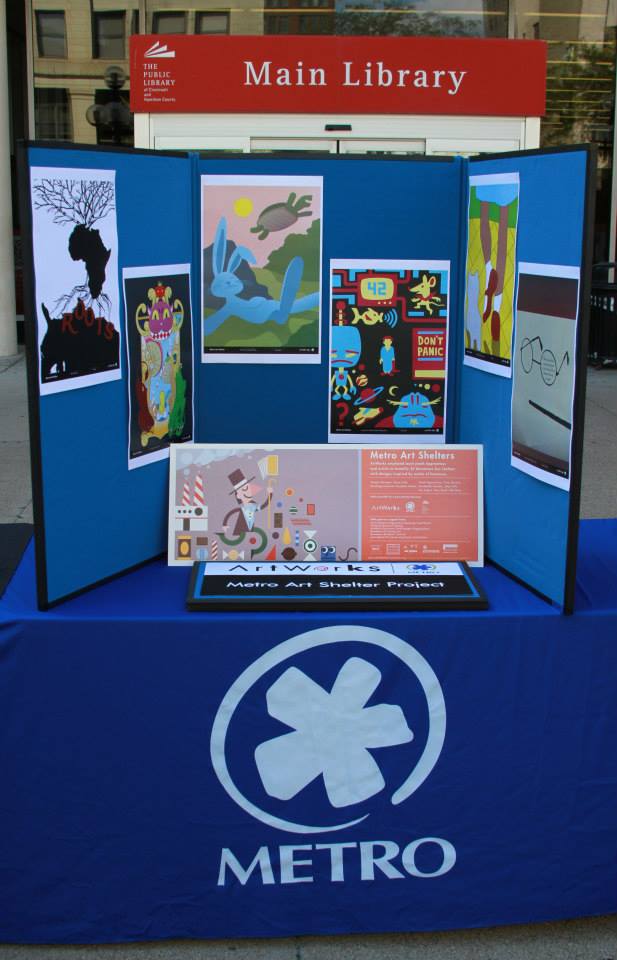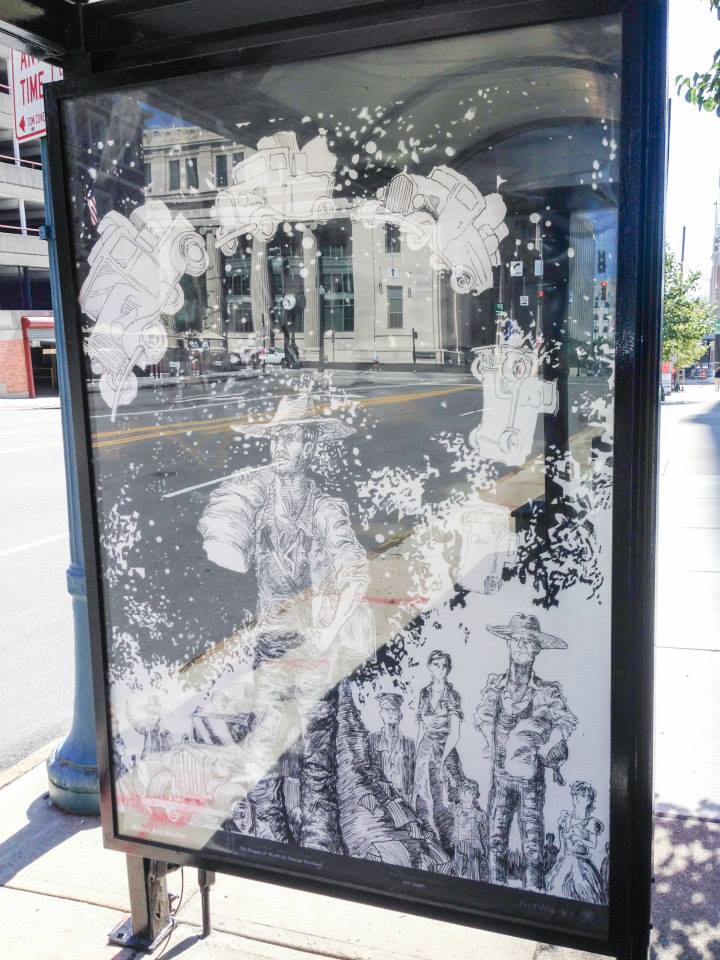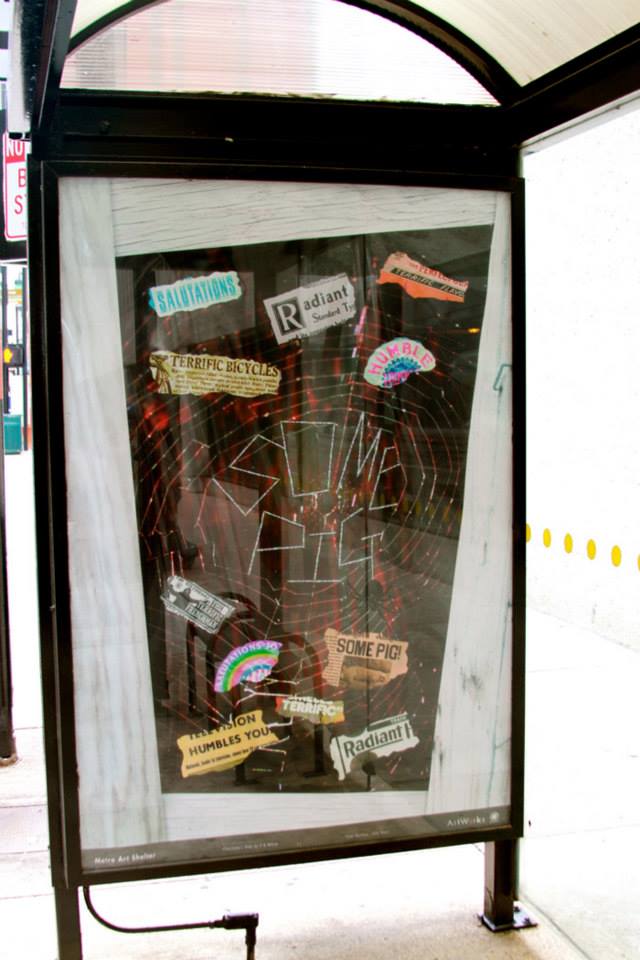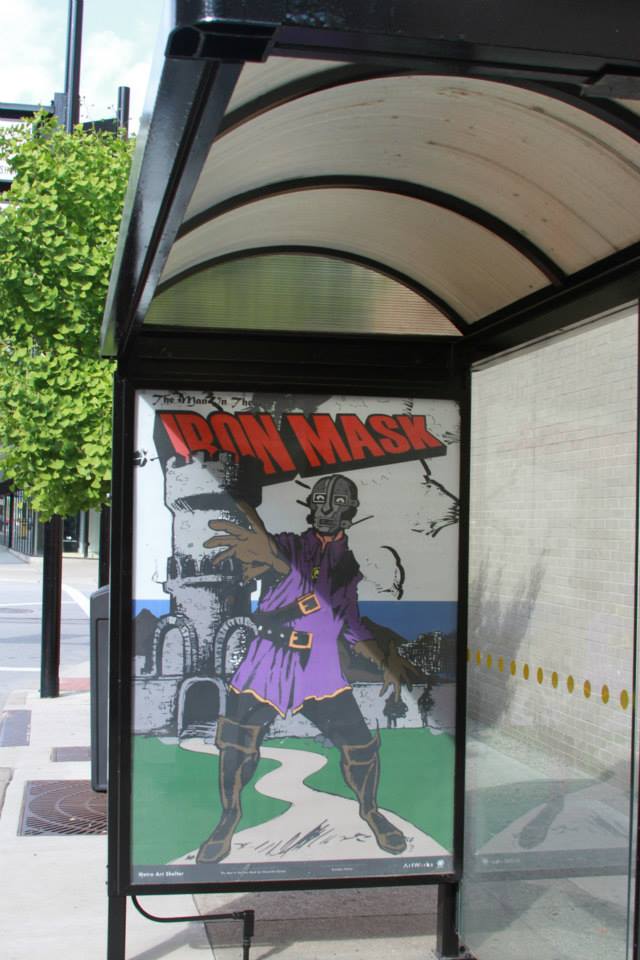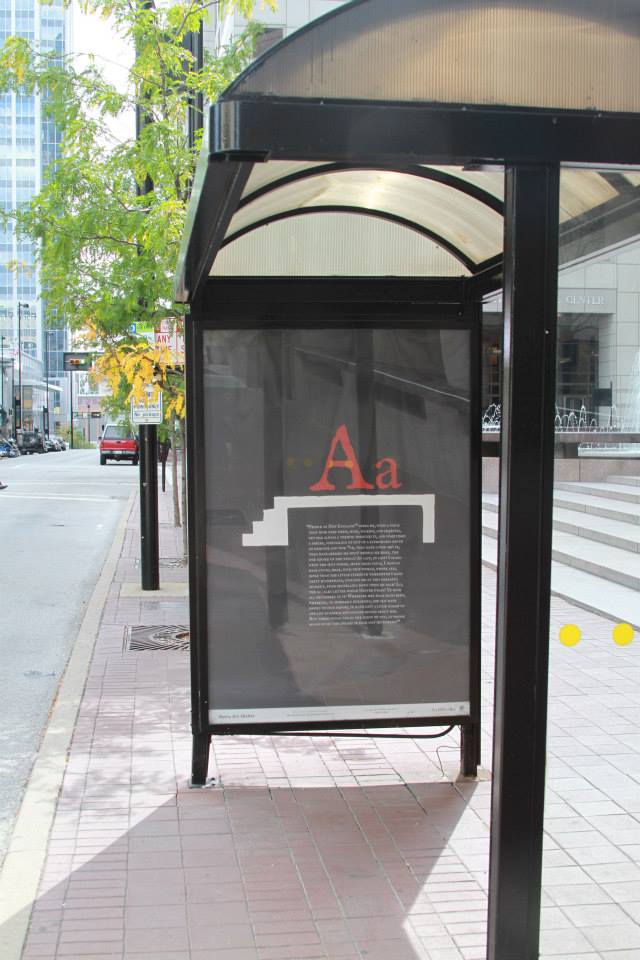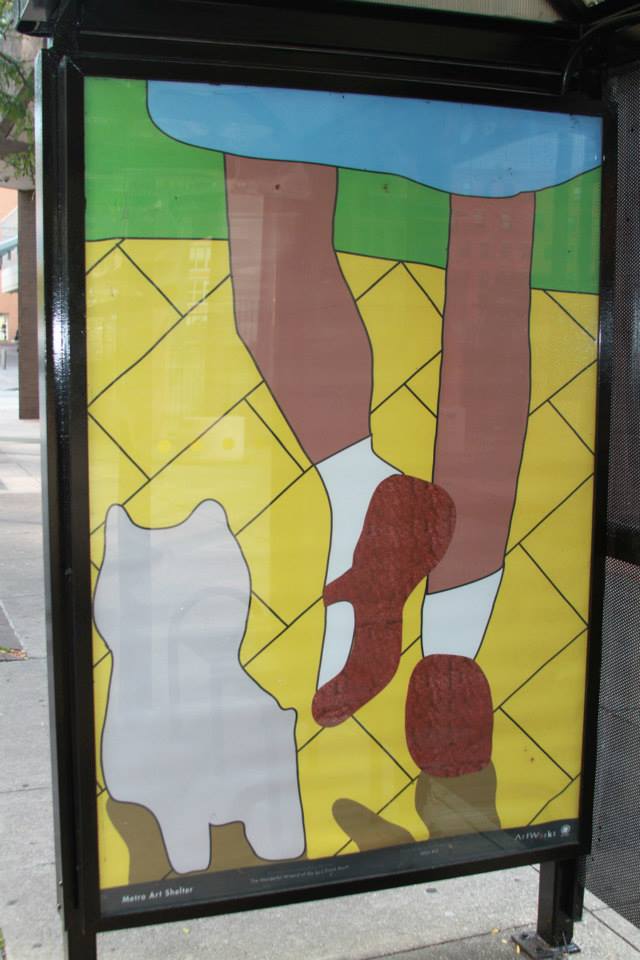 ArtWorks Mission: ArtWorks empowers and inspires the creative community to transform our everyday environments through employment, apprenticeships, education, community partnerships, and civic engagement.
That's the bus update we have for now. We'll be adding new images as we get them. If you would like more information about ArtWorks, please check out the website below!