Photography, the art, process, or job of taking pictures with a camera, has gained massive popularity due to the abundance of easily accessible and affordable cameras.
A few weeks ago we made a post dedicated to the most popular types of photography.
Landscape Photography captures large regions of space and nature meant to display the size and look of the environment.
Wedding Photography (just as the name suggests) focuses on the activities relating to weddings; photographs of the couple before marriage, the wedding and the reception.
Black & White Photography features images in black, white and assorted shades of gray.
Macro Photography portrays smalls subjects in extreme closeups making the image in the photo larger than its actual size.
Portrait Photography is intended to capture the personality, mood and expression of a person or group of people.
We covered these five types of photography but we left a few off; Photojournalism, Wildlife and Fashion Photography. Read on to learn more about the most popular styles of photography.
Photojournalism documents an event or story as it is unfolding by using images to tell a news story. Some things to note when doing photojournalism:
Make sure you have the correct context – Photojournalism is catered towards making sure that people can see what's happening and correctly understand what you're trying to convey with your image. People like seeing photos of other people because that helps to humanize stories.
Figure out how to convey the emotion of the moment – Capturing people's expressions, interactions with others and their surroundings, body language, etc. is very important.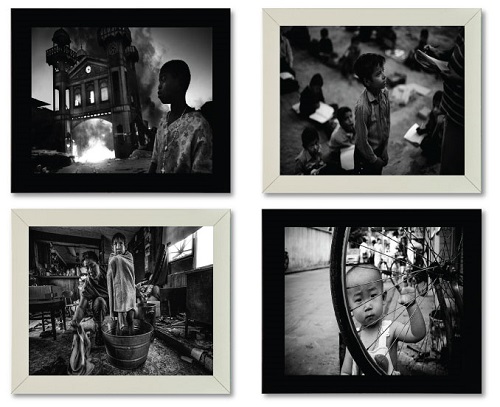 Wildlife Photography is the capturing of images of animals in their natural habitat. This type of photography can be extremely challenging do to the unpredictable nature of certain animals.
Get an eye-level perspective (or even lower) of your subject – Shooting at eye-level or below brings the person viewing your image right into the scene as well as provides them with the view of the world from the animal's perspective.
Practice Patience – Animals are often unpredictable; you could spend all day not finding a single thing to shoot.
Know Your Subject – Wildlife photography is based upon capturing brief interactions or moments so it is necessary that you can somewhat predict your subject's behavior.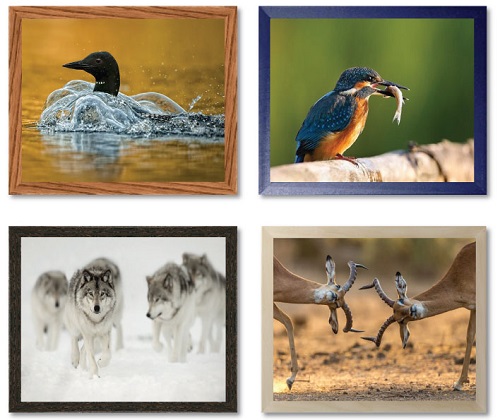 Fashion Photography is committed to exhibiting fashion clothing and models and is most prominent in advertisements. Some tips to set your fashion photography apart from others:
Use Props – Have items for your models to interact with.
Experiment With Emotions – Instruct your models to imitate emotional outbursts (cry, laugh, act mad or sad).
Take Random Candid Shots – During a quick break continue to take pictures because you never know what you might stumble upon.
Get the Models to Move – As opposed to just sitting in a stuffy, closed-off studio, take your models outside.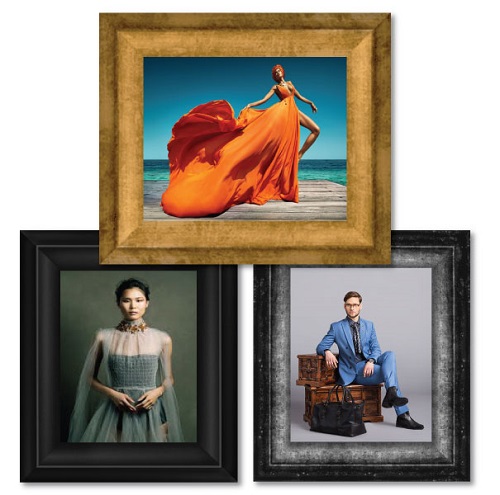 There are numerous styles of photography and unlimited things to shoot, so get out there and start shooting now. Then head on over to Frame USA, Inc. your one-stop secure online shopping place for a wide variety of Ready-Made Picture Frames. We're proud of our products, our service, and the way we stand behind what we do. We guarantee you'll love our Photography frames. And you'll love the way we treat you at Frame USA!