Photography, the art, process, or job of taking pictures with a camera, has gained massive popularity due to the abundance of easily accessible and affordable cameras.
It wasn't long ago where you had to go out and actually purchase a camera. These box cameras had a standard amount of pictures you could take, then you had to take the camera to the store in order for them to develop your photos. Prior to this you had to buy your own film in addition to your own camera. Once you used all your film you then had to find a dark room and develop your own pictures.
Now-a-days pretty much everybody has their own camera able to take endless amounts of pictures thanks to the evolution of cellphones. As cell phone cameras continue to improve and with the addition of apps like Instagram, which come with plenty of filters to enhance you photos, everybody can now become a professional photographer in their own rights.
Some of the most popular types of photography include Landscape, Wedding, Black & White, Macro, and Portrait photography.
Landscape Photography captures large regions of space and nature meant to display the size and look of the environment. Most landscapes include very little to no human interaction and instead are focused on an unadulterated representation of nature. When taking landscape pictures make sure to:
Photograph the same image multiple times but with different points of view – These altering points of view can bring an unexpected aspect to your image.
Maximize your depth of field – This is a good technique for landscape because it causes everything in the photo to be in sharp focus.
Place points of interest in your foreground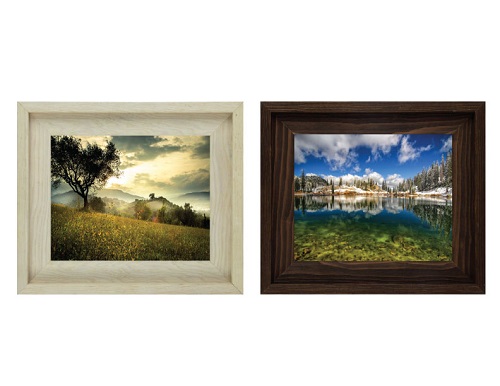 Wedding Photography (just as the name suggests) focuses on the activities relating to weddings; photographs of the couple before marriage, the wedding and the reception. Wedding photography is big business and most good wedding photographers have their weekends booked from spring until fall. Important things to remember when taking pictures of weddings:
Visit the wedding venue – It is important to see the locations of the places you'll be shooting (church, reception hall, etc.) in advance, that way you can have an idea of a few positions and shots you intend to take.
Turn the sound on your camera off – There's nothing worse then a loud noise interrupting an intimate moment and you as the photographer are going to be have access to all the intimate moments the wedding will posses, so turn your camera sound off and make sure you don't ruin the evening.
Shoot everything – Make sure to include even the smallest details of the wedding (shoes, menus, flowers, table settings, candid shots, nameplates, etc.) to ensure the couple is completely satisfied and it will help add a little extra boost to the end wedding album.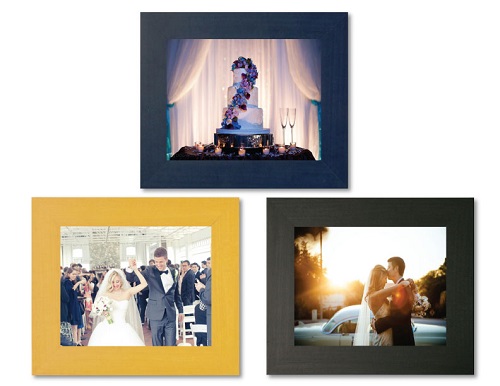 Black & White Photography features images in black, white and assorted shades of gray. This version of photography is popular due to the old time feel it can add to images ass well as the fact that if you take a picture in color and the colors don't pop, you can make it a black and white image and it will be an impressive picture. Some things to pay attention to when shooting black and white:
Shoot and edit in color – Doing these steps in color ensures that you have more detail to work with so once you convert your photo to black and white you'll have a much stronger image.
Take advantage of poor weather – Dark and overcast days usually provide low contrast due to the lack of light.
Pay attention to texture, contrast and shape – When shooting in black and white you don't have colors to bring an image to life so you need to look for scenes with strong black and white tones as well as various shapes and textures in the image to allow the blacks and whites stand on their own.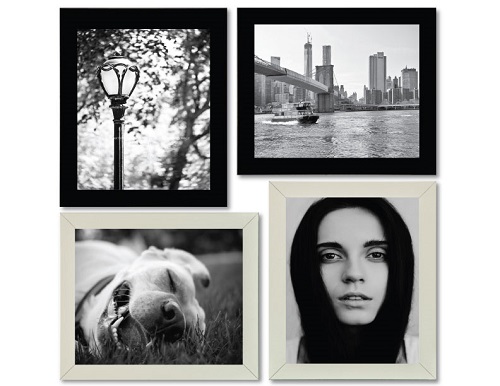 Macro Photography portrays smalls subjects in extreme closeups making the image in the photo larger than its actual size. There are a few steps to making the most out of your macro photography:
Use natural light and back light – The sun, especially at dawn, is great for bringing out previously unknown details.
Take pictures using the burst effect – Setting your camera to shoot in bursts is a great way to get a lot of decent images of a moving object, or and object that can't sit still such as insects (which are perfect for macro photography).
Select a simple background – Doing this ensures that the subject and background aren't competing for attention.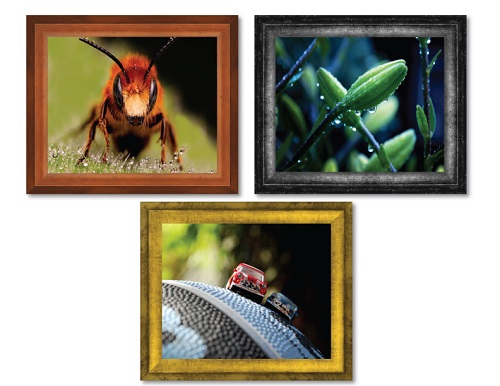 The goal of Portrait Photography is to capture the personality, mood and expression of a person or group of people.  When taking portrait pictures you want to make sure to:
Fill out the frame – You want the subject of your picture to take up the majority of the photograph.
Leave the studio – Shooting portraits in a studio is fine but changing the location can give you pictures a refreshing feel. Simply going to a park can add so much more to your picture than simply taking it in a photo studio.
Ditch the on-camera flash – The built in flash on a camera is for people just snapping pictures to capture a moment. If you're serious about photography then having additional lights is important. The on-camera flash is very flat and often creates a "deer in headlights" look.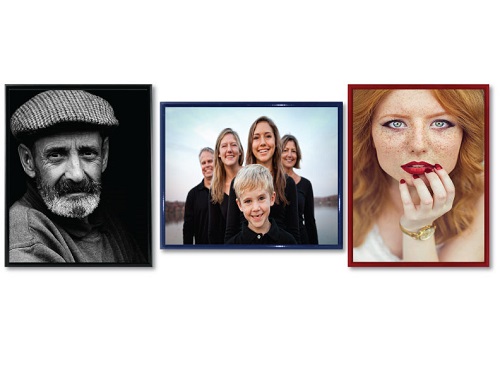 There are numerous styles of photography and unlimited things to shoot, so get out there and start shooting now. Then head on over to Frame USA, Inc. your one-stop secure online shopping place for a wide variety of Ready-Made Picture Frames. We're proud of our products, our service, and the way we stand behind what we do. We guarantee you'll love our Photography frames. And you'll love the way we treat you at Frame USA!