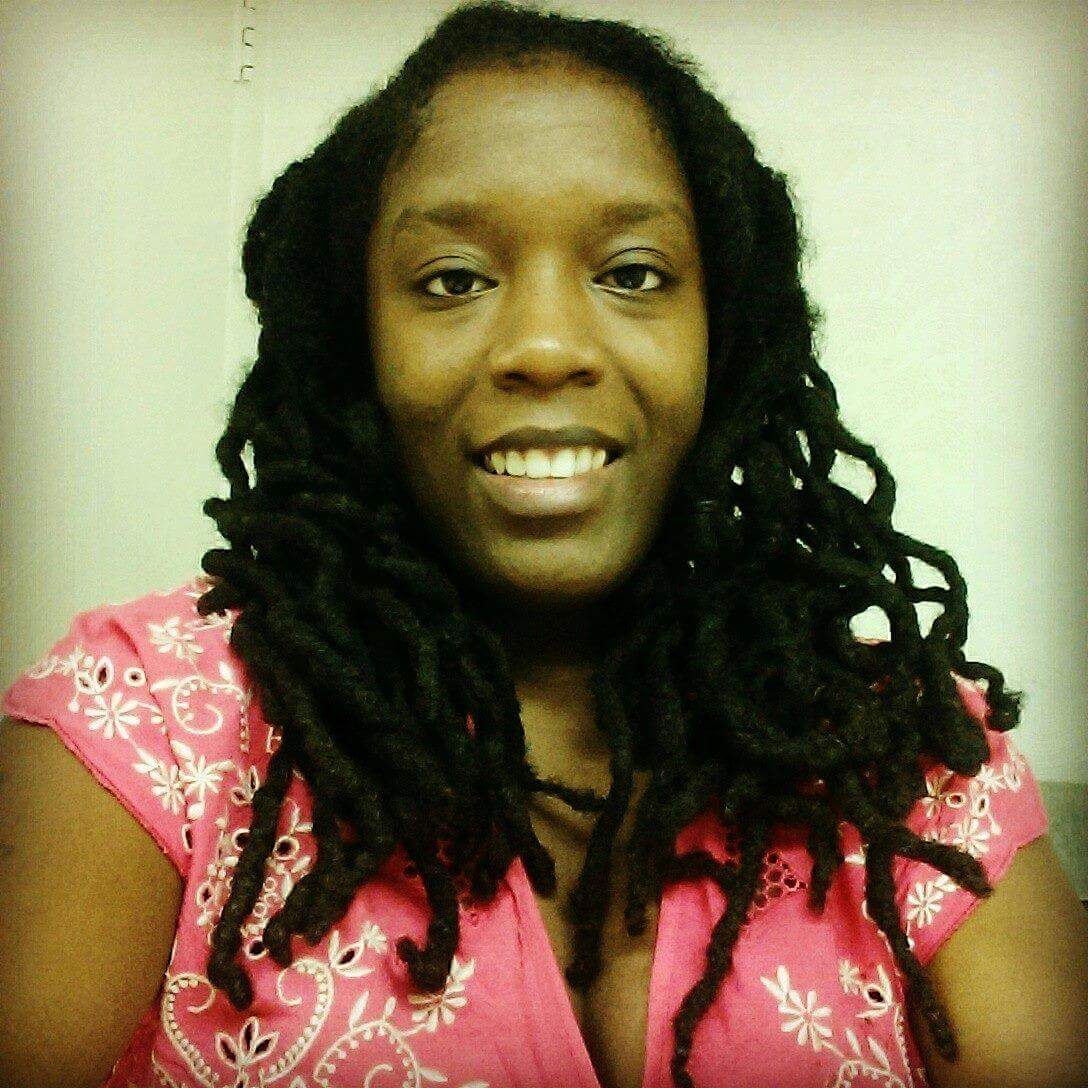 Hi, my name is Taylor, customer Service Representative for Frame USA. I by no means am an artistic person, but I do appreciate art that carries meaning. When I hear from a customer who is looking to frame a diploma, wedding portrait, first day of school picture or any other special occasion I put myself in their shoes. There is no better feeling than finally choosing a frame for that piece that means so much to you and hanging it in your home.
My husband and I purchased our first home almost a year ago. The first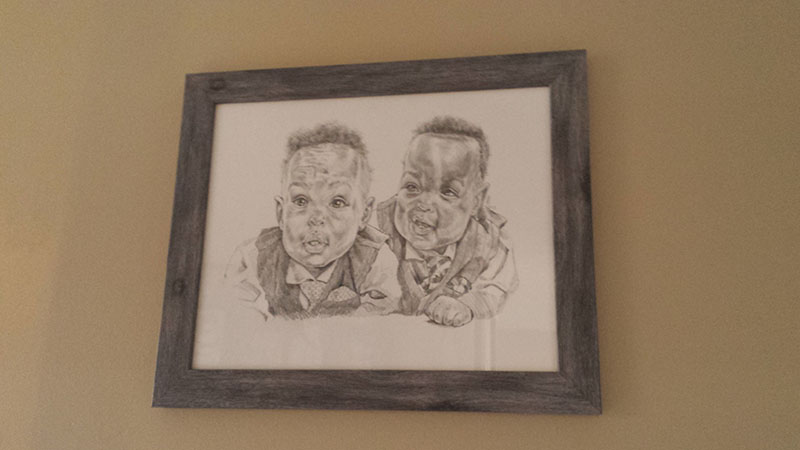 piece of art we purchased was actually from a family member. My uncle Marvin Espy is an artist, designer and photographer who now resides in Charlotte, North Carolina. He sketched an image we sent him of our twin boys and produced an AMAZING piece of art. I couldn't wait to frame it. I chose the Corporate Wide Grey Barnwood picture frame. Looks pretty amazing wouldn't you say?
Next I wanted to find frames for our kids' newborn pictures. We had guests at our baby shower sign the mat around our twin's pictures welcoming them as soon as they got home. Unfortunately the frame was broken during the move. The Corporate Wide frame we used for the sketch looked so good we decided to get two more!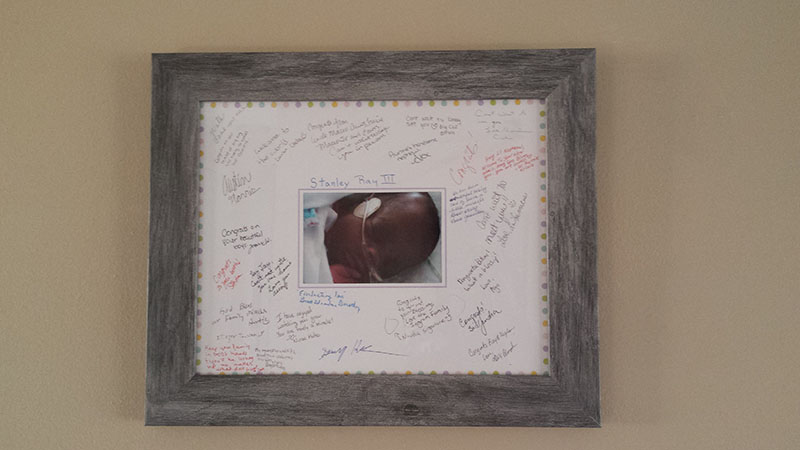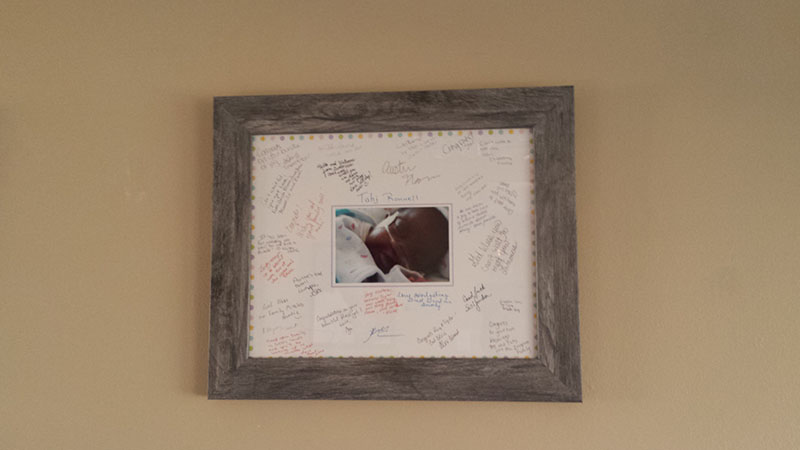 I would be remiss if I didn't talk about the art in my husband's man cave. He is a boxing fan so I thought why not get him "The Greatest" Muhammad Ali poster from Posterservice with Frame USA's Architect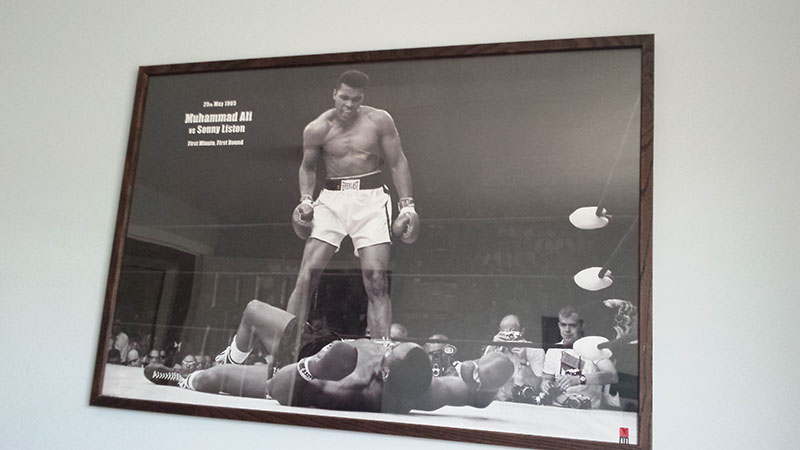 Walnut picture frame. It was a hit!
The picture frame is just as important as the piece of art. The choice of frame can make or break its' presentation so make sure the frame you choose compliments your art piece and is of made of quality materials. I certainly feel I made great framing choices.