If you're in the Cincinnati area you'll be happy to know that it's that time again! Frame USA is having its annual tent sale. Our September tent sale has always been about saving hundreds in art, wall decor and framing.
Now, while we are also the type to hold off to get the best possible savings, waiting until Sunday does limit the number of frames available. At these prices, everything sells fast!
Save up to 50% off of our closeouts and custom size frames, we have almost any size you could need or imagine. Also enjoy up to 75% savings on our matting options.
Our staff is knowledgeable and ready to help answer any and all questions about art and framing. Stop by and join in on the fun!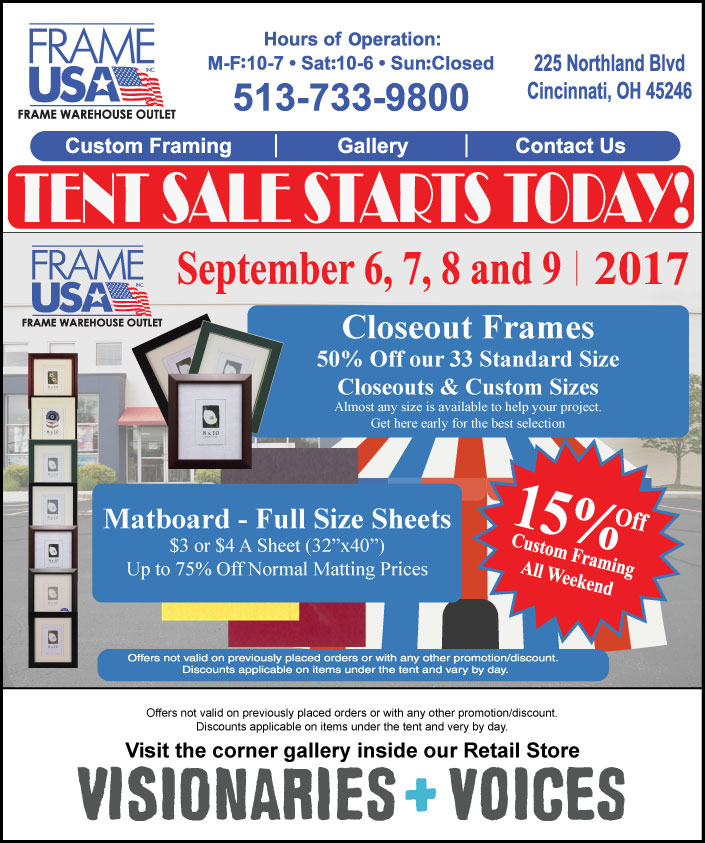 Location: