Looking for a last minute gift? Have an art show that you need frames for immediately? Do you have fast picture framing needs? Worry not, Frame USA has just what you need.
Here at Frame USA we have what we like to call Fast Ship Frames (aka FAS). This means that some of our most popular frame series, sizes and colors are kept in stock to be shipped within 24 hours of an order being placed. It's true!
Spotting a fast ship frame is easy enough. You can easily these ship frames by their unique item number. Their item numbers are the same as the picture frames we normally ship except that it begins with the letters "FAS" and are in red.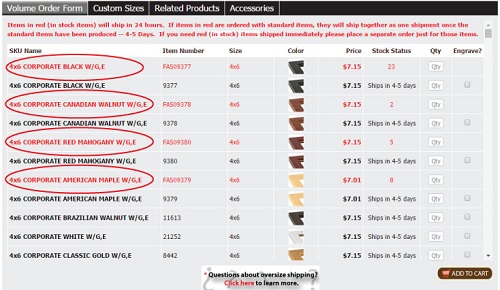 Another way to locate our FAS frames is by going directly to our "24 Hour Shipping" section on the website. This contains every picture frame series that has fast ship.
So if you need picture frames in a hurry, you can place an order for one of our FAS Frames on Tuesday and it will leave our warehouse by the end of the day Wednesday. So now you know that if you need a high quality and affordable picture frame in a jiffy, there are options at Frame USA.
Additionally, Tuesday February  21st – Thursday February 23rd, enjoy 10% off all Fast Ship Frames with Coupon Code: 10FastFrames!