Our Fast Ship program is designed to get our customers their frames in 24 hours.  We build and stock our most popular wood, metal, poly, poster, shadow box, and barnwood frames.  Along with our Fast Ship program, we offer discounted Overstock picture frames marked down to low – below wholesale – closeout prices.  We currently have available thousands of discounted wood, metal, polystyrene and posterframe picture frames in a variety of popular sizes.

Our Fast Ship Program is great for those customers that need their frames quick to meet deadlines or for those of us who do not like to wait.  We are able to help out the artist that has a show coming up only to realize they are a few frames short.  We have customers call at the end of the day asking for a last minute miracle and we deliver. With our Fast Ship Picture Frames Program, we are able to come through in the clutch for our customers and they love it.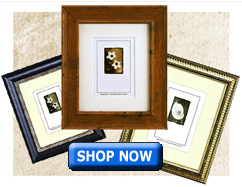 We carry a great variety of mouldings in our Fast Ship inventory. We carry everything from very simple mouldings, to the more ornate array of moulding that we offer. By carrying this vast array of different moulding types, we are able to accommodate our customers, which is top priority. Along with the different moulding types, we also carry a large selection of colors. The top color options we offer are; Black, Cherry, Walnut, Gold, Silver, Mahogany, and Honey.
Since we publish our inventory levels live, we do weekly and monthly cycle counts to ensure inventory accuracy. A top priority is ensuring we stock what we are offering.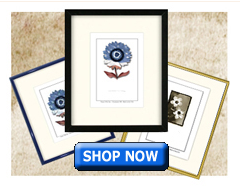 When we fall below a certain level on any particular item, an order is entered for replenishment.  This internal order is treated like any other order and goes through the same manufacturing process and quality inspection.  Once we complete the order it is shrink wrapped, labeled and put into inventory ready for the needs of our customers.
Also available to our customers is our overstock frames.  These frames typically are overruns or may have slight imperfections but they are a great value for our customers because of their below wholesale price. Our motto is if we wouldn't hang it on our wall, we won't send it.  With this program our customers can make requests for particular colors and we try our best to accommodate.  For example a customer can order (50) 8×10's and request that they all be black.  They can order a variety of frames in various sizes and request they be wood or request that they be MDF.  We are almost always able to accommodate requests because we have 1,000's of frames in stock to choose from.  The quantity, speed, and accuracy of our abilities to meet customer needs is what sets us apart from the rest.
We strive to create "Raving Fans" and our Fast Ship Program is one of the many ways we reach our goal. We take personal pride in knowing that we are offering a quality product, made in USA.