Every month Frame USA partners with a different local or national charity. We give to each charity through donating time, money, exposure, and resources. For every order placed on frameusa.com $0.75 is donated to the charity of the month. The charity for March 2020 is Pockets Full of Sunshine.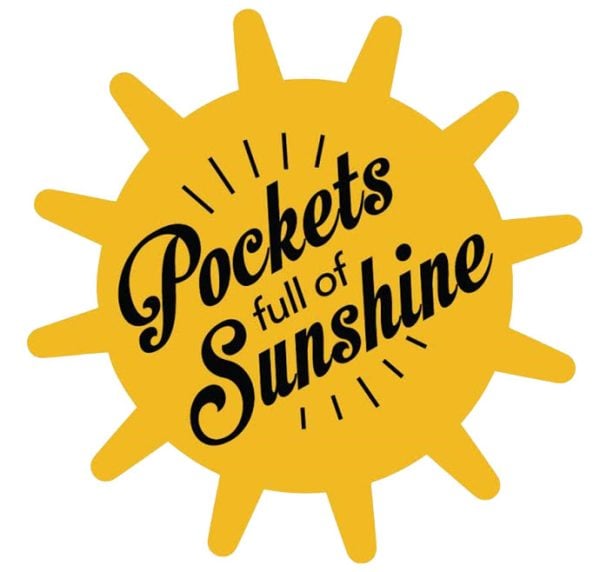 Charity History
Pockets Full of Sunshine was started in 2015 through a joint effort between two young special education teachers and parents of a young adult with special needs. Dayna Dehlinger and Laurin Rivers were the teachers behind the idea. Carol and RJ Bartholomew were the parents of a young adult with special needs who was nearing graduation. As a result, The foursome recognized a great need for increased services for special adults. Prior to their joining and developing Pockets Full of Sunshine, special adults who have aged out of school lost nearly all services at the age of 21. Pockets Full of Sunshine fills the void and provides them with social and employment opportunities that are both meaningful and inclusive.

Charity Mission
Pockets Full of Sunshine's mission is to make the Low Country a 'sunnier' place by providing inclusive social and vocational opportunities for adults with intellectual and physical disabilities. Special needs individuals are some of the kindest and most joyful people to know. This organization gets its name from describing special needs adults as "rays of sunshine".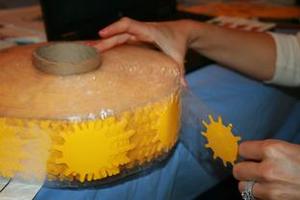 A small piece of non-recyclable plastic was the inspiration for Pockets. This plastic was manufactured by a labeling company in Michigan. The discarded center of a label that goes over a brake fluid cap, looked just like a small yellow sun. This reminded the founders of the bright and sunny disposition of individuals with special needs. Thus, Pockets full of Sunshine was born.
The first two adults that Pockets would serve, or "Rays" as they lovingly came to be known, used the sunshine to create greeting cards, gift tags, magnets, and stationary.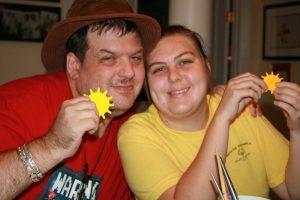 In conclusion, PFS now serves over 35 Rays with that number increasing every month. As a result, they continue to produce sunshine products to this day. They have expanded their creations to other hand made goods that they create during their weekly craft and social sessions. In addition to these sessions, PFS offers the adults a weekly day of job training inside a local business and a Friday Night Social Club.
If you would like to get involved, you can contact the organization through its website here.
And remember that for the month of March 2020, $0.75 of every order on frameusa.com is donated to Pockets Full of Sunshine. You can also add an additional donation if you'd like on our checkout page.