Here at Frame USA, we believe in the magical ability that even the most basic frame has to elevate an image and really make it pop. Truly, any framed picture represents something greater than the sum of its parts. But what do you do when you have a photo or a piece of artwork that is so special and personal that a run-of-the-mill frame won't do?
You customize, of course! But how? Making a picture frame that is uniquely "you" is possible with Frame USA!
Unfinished Frames
With a little bit of time and creativity, simple unfinished wood frames can be used to execute on big ideas. Perfect for DIY projects, unfinished frames are to the picture framer what the blank canvas is to the painter: a representation of pure potential, and the opportunity to make something never before seen. Paint, markers, ink, glitter, decorations, and paper cutouts with glue or decoupage are all great ways to jazz up an unfinished frame.
Frame USA's "Decorate-It" frames, Unfinished Picture Frames, and Unfinished Elite Shadow Boxes were created with DIY customization in mind, and offer different size and profile options to accommodate most any DIY custom frame project. They also make great craft projects for kids!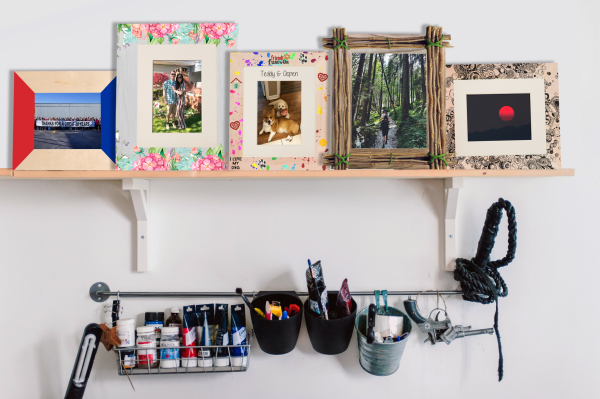 Get Help From The Experts
Not everyone has the ability to make the custom frame of their dreams come to life all by themselves. And that's OK! You don't need to be an artist to make your vision a reality. Instead, why not ask the experts?
Frame USA's Design-a-Frame tool can help you in visualizing your perfect frame. It allows you to choose a frame style, size, color, mat, and even custom glazing and backing upgrades. To take it a step further, it also allows you to upload a picture and test the frame against different wall colors so that you can have a clear idea of how the frame will look once it is actually hung up in your home. Once you've determined your perfect configuration, we will build it and send it right to you!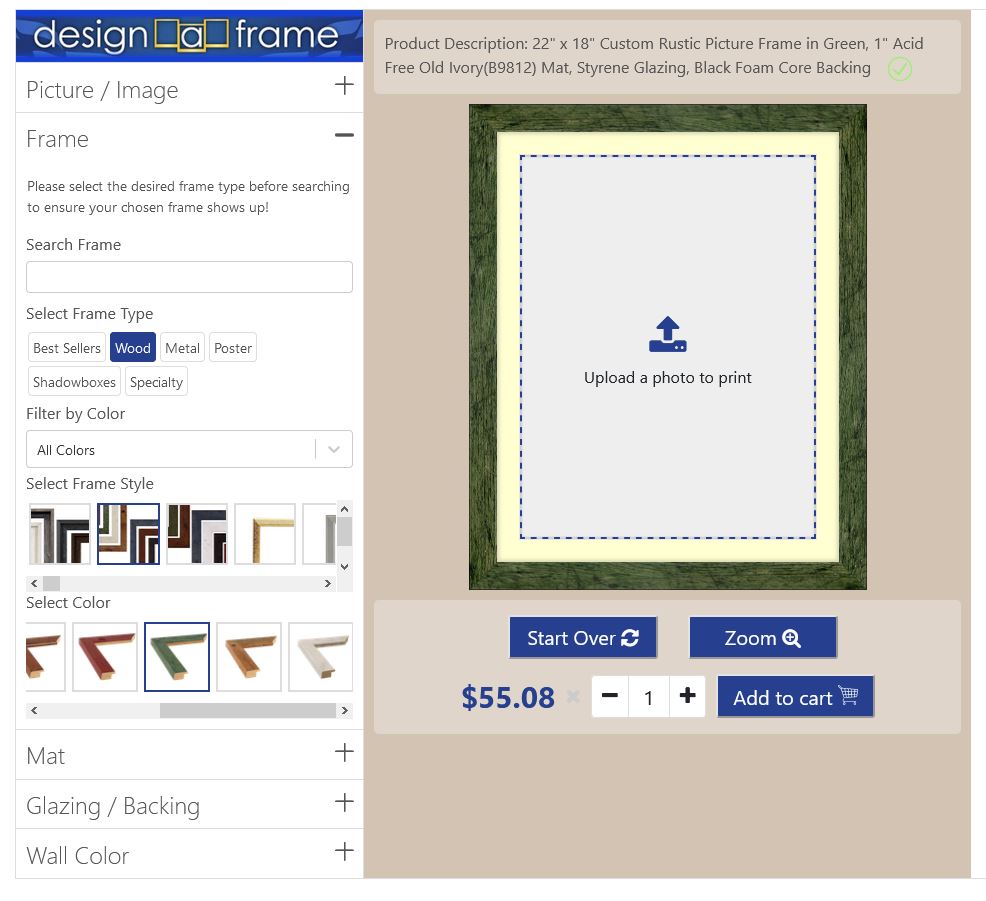 If your ideas are a little more "out there", they might need a more personal touch. In that case, contact Frame USA or come visit our retail store. We are known in the Cincinnati area for bringing over-the-top custom frame projects to life, like this LED-lined shadowbox. You could say it is our passion!