Iggy Azalea isn't the only one who can get fancy around here. Occasionally we all want to show off with a bit more pizazz and panache. This applies to our home and office decor as much as it does to our clothes, and specifically, the frames we hang. Sometimes, depending on the art we're framing, a modern or rustic look just isn't enough. Those styles are both very fashionable and can be utilized more broadly, but when the picture is something extra special, you have to go big or go home with your picture frame.
For those art pieces that you want to treat like royalty, Frame USA has a number of decorative picture frames for walls that are ornate enough to give you that "wow" factor, without overpowering the image it holds.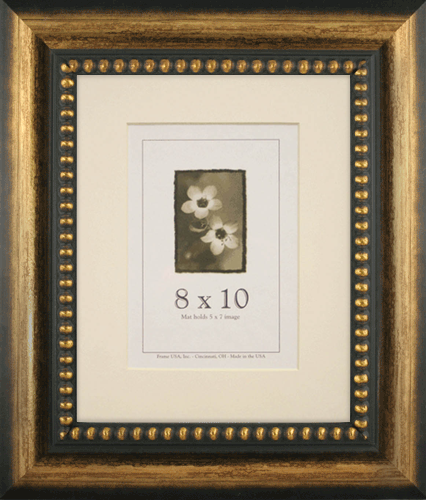 Perhaps you've picked up something at an antique shop, like an old map, or print. It's unique but not something that holds a lot of sentimental value (yet). A good choice might be our Modena frame. These frames have an "aged" look and are available in "Antique Gold," "Antique Bronze," and "Antique Silver." They're perfect for something that has an air of history to it.
But maybe what you need is something with a bit more grandeur. A picture frame that doesn't just compliment the art, but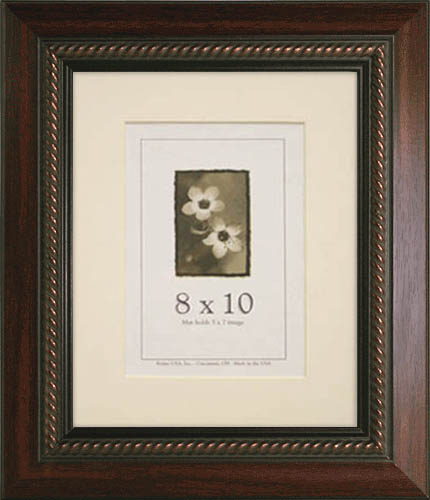 also tells people how important that art is to you. Family portraits or pictures of loved ones who are no longer with us deserve to be framed in something more regal. Our Presidential picture frame is an excellent choice for these kinds of pictures. The Presidential series has a 2″ wide profile with a steeply sloped outer edge and curled "rope" along the inner edge. It comes in three colors, "Aged Gold," "Aged Bronze," and "Aged Pecan." It's a picture frame that demands respect for both itself and the artwork cradled within it.
"Both of those are beautiful, American made picture frames," you might be saying, "but what I have needs something that says, 'all eyes on me.'" You want a frame with a lot of intricate detail that stops just short of going over the top. For the original watercolor you commisioned or the limited edition print, signed and numbered by the artist, you want people to "ooooh," and "aaaah." We have you covered with two different frames. The most ornate in our collection. The first is our Napoleon picture frame. The Napoleon, much like it's namesake,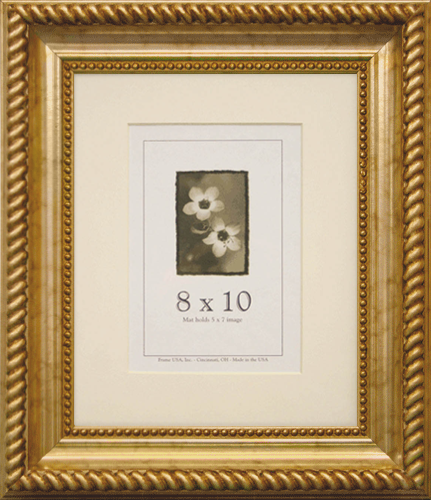 is a conqueror, taking charge of any room it's placed in. It combines the beading of the Modena with the rope of the Presidential and adds a flourish with a striking inner scoop. Like the other two series it has three colors, "Antique Gold," "Antique Silver," and "Black with Gold." However, if you want to crank the fanciness level up to 11 while still staying tasteful, we have one more picture frame for you to consider. For maximum drama try our Victorian picture frame. With a delicate intertwining of carved embellishments, the Victorian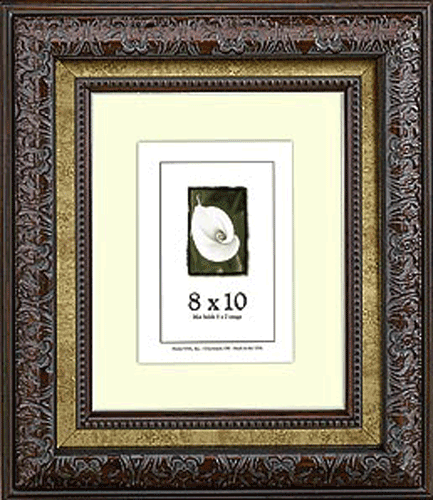 stands above the rest as a frame that leaves no doubt that you are making a deliberate, bold statement. Luxurious and maybe a bit aloof (but still alluring) the Victorian frame comes in "Antique Gold, and "Walnut with Gold."
So even if your usual style is more low key and laid back, it doesn't hurt to get a little fancy every now and then. After all, you deserve it.