If you're attempting to make a room, living space or piece of artwork look high-class or fancy, then leather photo frames are an easy solution.
Our Black Leather series picture frame has a textured leather finish for contemporary styling. These wood picture frames are available in 3 distinct profiles. The narrow and wide profiles have a beveled appearance, while the rounded leather frame profile has a smooth curved face.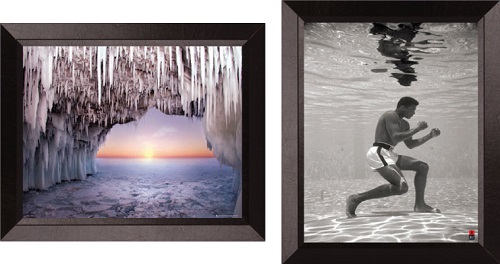 As mentioned above, our leather photo frames pair great with contemporary styling. Contemporary style unlike most styles, incorporates more than one style of artwork and is meant to reflect the current trends. Contemporary focuses on a variety of artistic styles that were developed in the last half of the 20th century. Neutral colors are a staple of the contemporary style, brown, gray, tan, white, taupe and cream are often used.
The sister to our Black Leather Picture Frames is our Brown Leather series. The brown leather picture frames are great for framing certificates or awards to hang in your office as well as paintings or artwork to enhance a den. When you want to say high-class, choose the made in America Brown Leather series.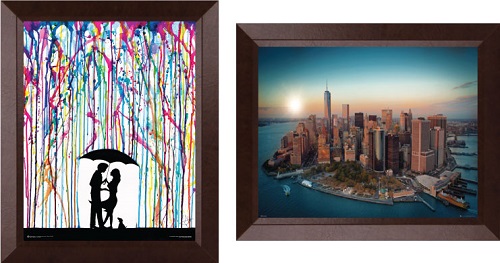 If you are looking for a great textured frame to help your art or images stand out, you should check out these eco-friendly wood frames today.