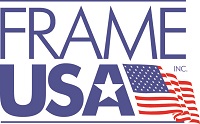 Here at Frame USA we manufacture and produce our own picture frames and products.
We do this so that our customers can get their photo frames direct from the manufacturer which allows us to offer them at the lowest price possible, in-turn saving you, our loyal customers and raving fans, as much money as we can.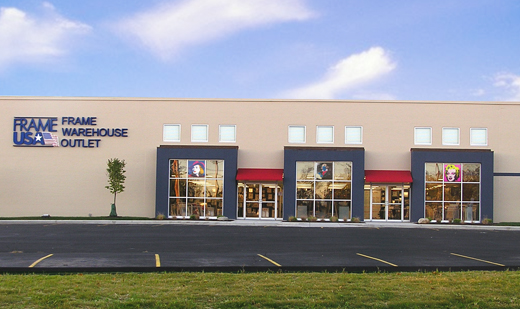 Another benefit from us manufacturing our own product is that we guarantee it remains 100% made in America. For over 30 years we have been proud to be an American made business. Producing more than 3,000 frames a day, we use 100% U.S. raw materials. We also manufacture 100% in The United States. When you buy from us, you don't just receive outstanding picture frames, you're supporting American jobs, workers, and economy.
Manufacturing our own products also ensures that every one of our team members are experts on our goods. They know the intricate details of the items offered. They have seen the products through every step of production and design. Additionally, being our own manufacturer means you will receive your frames much faster when you order from us. This is due to us producing our products in our own warehouse and shipping the frames direct to you.
The benefits of purchasing your frames direct from the manufacture are clear and abundant. Everything is 100% made in America for custom made products, better prices, quick shipping, and expert service. Offering picture frames, posters, art and more for over 30 years! www.frameusa.com has a great selection, low prices, fast delivery and friendly staff. At Frame USA, we champion our craft. We make all of our art, frames, and more inside our warehouse. All wood frames produced from Frame USA are 100% made in America! We take great pride with that because not only are we able to produce everything in house, we are still able to offer highly competitive prices. Pass savings on when you get your frame direct from the manufacturer!