Breast cancer affects 1 in 8 women during their lives — a frightening statistic, considering the cancer's devastating effects. Whether women experience it directly or help their friends and family deal with the shock, organizations like the Bethesda Foundation are reaching out to help. That's why we at Frame USA recently sponsored and attended the TPC River's Bend Ladies' Golf "Tee Off Against Breast Cancer" event.
The golfing event went to directly support the Mary Jo Cropper Family Center for Breast Cancer — a center that does far more than raise awareness. All donations go to assist in cancer research, direct medical care for affected patients and general support for those going through this life-altering disease.
It is because of these reasons that we were (and still are) proud to support the above foundations, and plan to do so whenever we can as a company. To learn more about the Mary Jo Cropper Center, click here.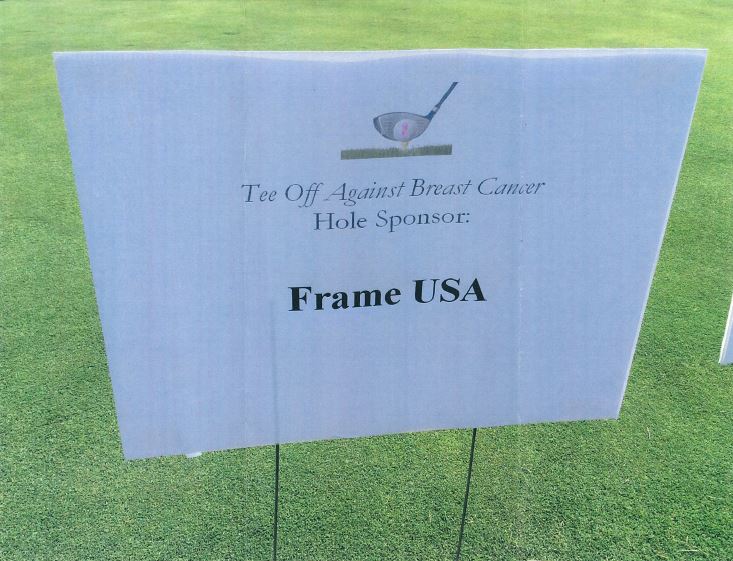 From their website:
As the Tri-State's leading breast care facility, we provide compassionate and comprehensive services, including screening, diagnosis, research, and the most current treatment options for breast conditions in one, convenient location. Our facility stands out because:
We are the only local breast center accredited by the prestigious National Accreditation Program for Breast Centers (NAPBC).
SealOur team provides comprehensive services, including 3D digital tomosynthesis mammography, ultrasound, MRI, breast biopsies, and breast cancer rehabilitation.
We have an expert multidisciplinary team involved in breast care and disease treatment.
We offer convenient hours and facilities. Our Center provides on-site radiologists and surgeons.
We offer Breast Health Navigators to educate you and coordinate care, ensuring that you have a supportive team of specially trained nurses to advocate on your behalf.
The Mary Jo Cropper Family Center for Breast Care actively participates in clinical research to ensure the most current treatment of breast disease.
Our staff strives to allay patient fears by delivering compassionate care in a nurturing, comfortable environment.