A few months back we created a new position entitled Creativity Designer and hired a talented trained photographer by the name of Erin Corley. One of the many jobs that Erin does is bring in new products for Frame USA. Thanks to Erin we have begun the process of adding a record number of new picture frame series to our product line. These new products are sharp, unique, timeless, elegant, funky, and downright perfect new additions to our current selection of picture frames.
Our Industry considers frames that serve a specific purpose that is outside the normal realm of photographs, and art work to be specialty frames. A frame that is most commonly considered to be specialty that most people are aware of is a Shadowbox Frame. This frame is known for its depth and display power for priceless keepsakes and treasures.
Along with our Shadowbox Frames we also have our certificate frame series, which are the perfect inexpensive choice for your companies awards and certificates. Most recently we added a brand new and unique frame to our specialty frame section: Frame A Tee. This T-shirt frame was definitely not the last of the unique specialty frames that Frame USA carries.
Introducing Frame-an-Album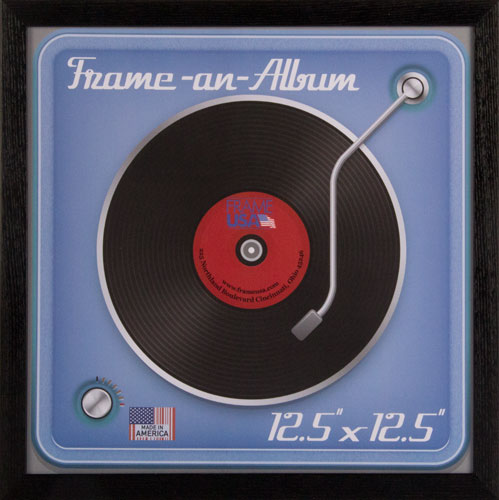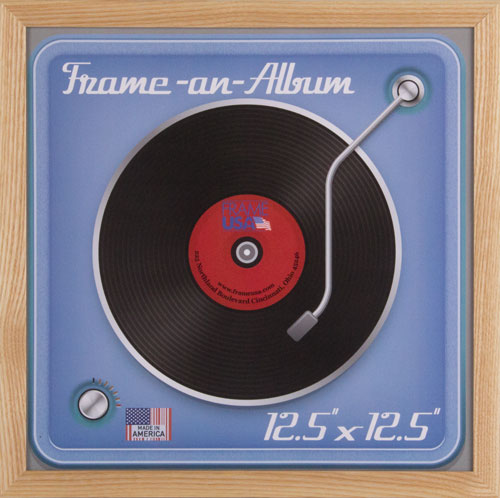 The music industry is an industry that is constantly changing with improvements to technology. The one thing that hasn't changed for those folks that are die hard music fans is there is no better medium to listen to your favorite song than a record album. The casing of your favorite albums can only last so long, so why not protect the exquisite art by framing it.
We have taken our In-depth Series and turned it into something to preserve and display your investment in the classics. Frame-an-Album comes in two classic colors, Black and Natural and is the perfect size for standard record albums. These picture frames for albums come equipped with everything you need to turn your precious album covers into beautiful displayed art.
This series comes with 1 piece of our flat black backing, two pieces of cardboard a wire kit for hanging and glass for protecting.
It's time to bop to the beat of your own drum and order and frame-an-album today!
Stay tuned for more new product introductions!