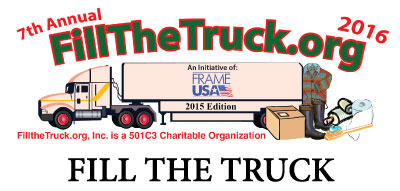 In December of 2010, Dan Regenold, CEO of Frame USA, had a vision: to fill an entire 54' foot semi-truck for a local charity. He knew this would be his biggest charitable giving project and would need a team to assist him. He put together a team of giving coordinators consisting of: packers, donation collectors, marketing/pr professionals, and more, to help coordinate this massive event in under 30 days. By the end of December, Frame USA ended up needing a second truck because they over filled their semi by 7%. This resulted in 833 boxes and over 30 skids equaling more than 22,200 donations!
In 2011, Frame USA expanded the Fill The Truck charity initiative to partner with 9 businesses to host a total of 8 trucks and/or storage units throughout the greater Cincinnati, northern Kentucky, and southern Dayton area. Each business hosted a truck (or storage unit) and collected donations for a local charity. In 2012, Fill the truck hosted 6 trucks at 6 locations.
This year, the 2016 vision is to fill multiple trucks and provide substantial donations to each charity. We have partnered with several businesses and corporate partners.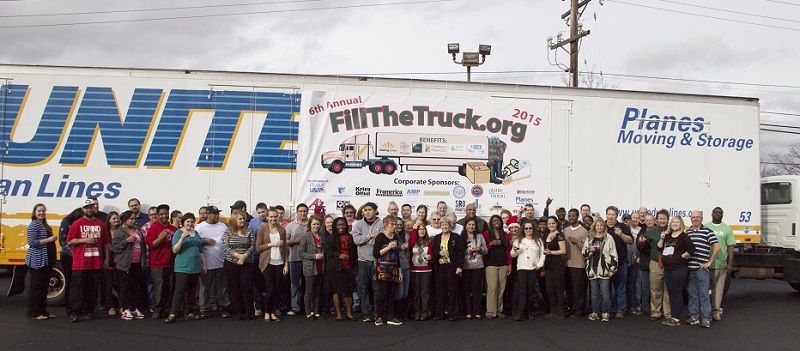 We are collecting donations to fill the truck. Even just basic things such as toilet paper, personal care items, winter clothing, and bedding can have a profound impact for those who are in need. Please consider donating an item today through our Website, If you would rather just donate cash, please see our Cash Donations page.
To help with the vision, Frame USA will be donating to Fill the Truck in appreciation for your online order for the December 2016 charity month.
We are proud to support this great organization. Be sure to donate during the checkout process to help us support this great charity!