Sometimes you want to reinvigorate the interior design of a room that's maybe gone stale. Maybe you still like the color scheme and the furniture but it feels like it needs a little…something. Something to give it some new life. One trend that's hot right now in decor is gallery walls or photo frame clusters. This is a method of grouping picture frames of varying sizes and profiles, though similar in style, on a wall or in an area to give that spot a theme. The idea for your frame cluster can be broad or specific. You can use framed posters, art or photos to create a sort of mini-environment; a photo wall that feels like a special part of the room. Using gallery style picture frames this way helps to give the room a bit of purpose and personality.
Maybe you don't have a spare room to set up as a home office, so you've pushed a small desk into a corner of your bedroom or dining room from which to do some work. It just feels a little out of place and intrusive just stuck in there like that because it's so solitary. Use the two walls that form the corner you have it in and put together your Office Gallery Wall. At Frame USA we have a number of different wood picture frames that would be perfect for creating this effect. Three frames that would be ideal for this would be our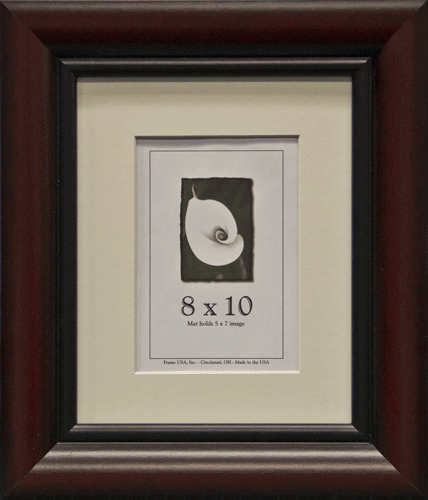 Boardroom Certificate in mahogany, our Classic series in black and our Executive in Library Mahogany.
Making sure to choose different sizes and orientations (some portrait, some landscape) choose images that are calm and neutral. Maybe black and white photos of landscape and architecture. Illustrations and line art in muted colors are also good for creating an office feel, and of course, any business certificates you may have that you like to display. Then, working at about two thirds up the wall from the surface of your desk, begin arranging your cluster of picture frames. With sizes ranging from 5×7 to 11×17 (probably not much bigger than 16×20) you can put your biggest in the center and put your smaller frames along the outside. You can do the opposite approach and put your biggest frames on the outside and get smaller as you near the center. There are an infinite number of ways to arrange your gallery style picture frames. If your office is in the corner, use both walls that create the corner. This gives your spot the feel of a separate space, not just a haphazardly placed desk shoved into a room for necessity.
Using wall gallery picture frame clusters can create interest in different settings. In the kids' room there might be a lot of posters and colorful, whimsical art. Our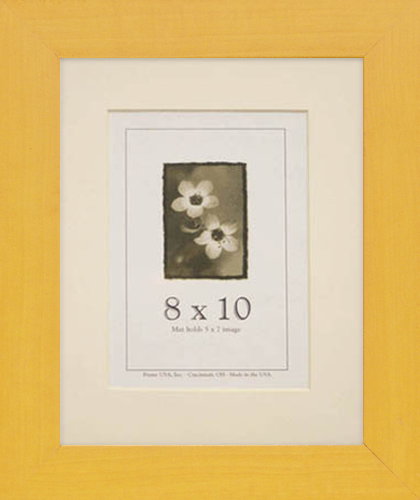 Colori picture frames come in many fun, vibrant colors and putting a wall gallery above a child's bed would give them a place all to themselves where they can daydream happily.
In the dining room, maybe you have a bare wall that could use a little something. A cluster of frames showing family photos in a rustic picture frame like our Appalachian Barnwood frames might be just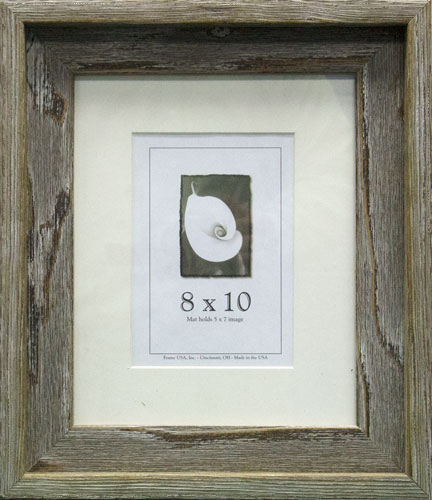 the thing to give it the warmth you've been looking for.
Photo frame clusters are a fun and easy way to turn any old room into a unique gallery that says something personal about how you like to enjoy that space. Create a photo wall that reflects what you want that room to say.