If you're searching for cheap picture frames then you should take a look at our Closeout Picture Frame section. Of course, when we say "Cheap picture frames", we're talking about the price, not the quality of work.
As you may know, picture frames can be quite expensive nowadays. Depending on the size of the frame you're purchasing, the material and the style, you can end up spending a little more than you bargained for on your picture frame. This is the exact reason we introduced our Cheap But Good picture frame series. These frames are made with the same care and precision as all of our other products at Frame USA.
In addition, we have an entire site dedicated to our Affordable Closeout Picture Frames. These American frames are cheap, but the quality is top-notch and range anywhere from standard frame sizes to giant picture frames to just about any photo size you could use. Now while we are not a fan of calling our products cheap, because our merchandise is far from the low-quality frames you'd find manufactured outside of the USA, our frames are priced far better than that of our competitors.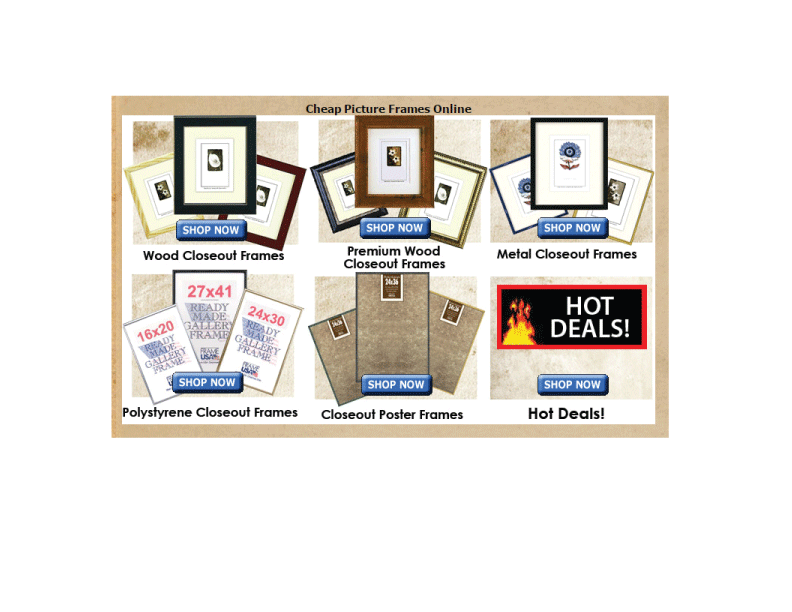 So stop searching where to buy picture frames and head on over to our site and order frames online. As always, thank you for tuning in to Frame USA's blog. Feel free to leave a comment. See you next time!