For the May 2013 charity month, Frame USA is sponsoring two AMAZING organizations who are helping out locally and nationally.

"Shady Pines, Ma!"  Dorothy, played by the late, great Bea Arthur, would say this to her mother, Sophia (Estelle Getty), to get her to stop talking or straighten up her behavior in the classic TV show "The Golden Girls."  This was used as a threat to send her back to the nursing home she does not like.  However, since the "Golden" heyday, nursing homes have become much nicer places to spend retirement or needed nursing care.  I'm sure most people have had some experience with a nursing home in one way or another.  I'm also sure we know that the cost of a nursing home is very high and can put a strain on most families' finances.  That is why this month in the Retail Store we are sponsoring Maple Knoll Village on Springdale Pike.  Not only are they local, but they work extremely hard to make their residents have a healthy and pleasant experience.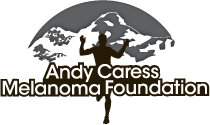 And it is almost summer, if you can't tell by the lack of grey outside, I'm sure you feel the change in humidity!  That means that there will be more time spent in the sun, and more chance for the sun's UV rays to attack your skin and potentially create cancerous cells. The Andy Caress Melanoma Foundation strives to bring awareness and education to the fore-front of our attention so the choice can be wisely made to protect our skin.  The epidermis is the largest organ in/on the human body and it not only protects the inside of the body from outside harm, but also regulates body temperature and keeps our bodies from drying out.  However, just because Melanoma is on the outside of the body, it is NOT less harmful.  In fact, it is the only skin cancer that can spread to the brain, spine, and other organs.  Andy Caress, who lost his battle with Melanoma at the age of 24, created this foundation: "My goal is that melanoma will never impact any person the way it has impacted me, and I will achieve my goal by educating the world about how melanoma may be prevented and identified." Along with passing out sunscreen, The Andy Caress Melanoma Foundation holds a 5k run called the "Annual Block The Sun Run" and will be held this May on the 11th.  If you are interested in participating, check out andycaress.org/5k for more information and registration!