Bronze photo frames have recently been gaining traction and increasing in popularity. This spike in interest can mainly be attributed to people losing enjoyment with the basic and mundane styles of picture frames and wanting something unique and that tends to stand out a bit more.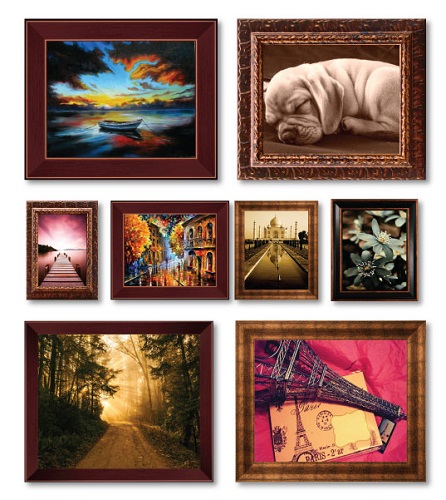 A common issue that hinders people from adding bronze frames to their picture frame collection is that it can be difficult to figure out how to pair artwork or match a room to a bronze picture frame. Bronze is a warm colors which matches with earth tones, dark tones and neutral colors. Bronze photo frames are perfect for pairing with the background tones of the image you're looking to hang, especially if those tones are orange, pink or brown. Oil paintings and sepia styles of artwork will pop the most when paired with bronze frames because they will blend with your art as opposed to taking away from it.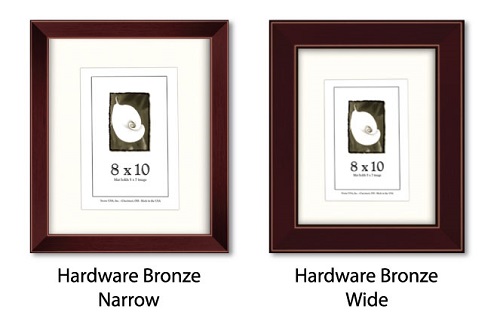 The Hardware Bronze Picture Frames are the most popular bronze picture frame series we have at Frame USA These modern picture frames are sure to grab attention with their sleek and shiny bronze finish. Request a sample and see for yourself! This series is an American Made picture frame.