One thing that is currently all over the news, and social media platforms are the Fires in Australia. Even though it is currently the season of bushfires in Australia, this is unlike any bushfire season that Australia and especially the United States have ever experienced. The damage that is occurring due to these fires is catastrophic; more than 22 people have lost their lives; homes, wildlife, ecosystems and land have been destroyed.  There are whole entire species are suspected to be extinct due to these fires. They have been burning since September 2019 and have scorched over 25 million acres — an area larger than the state of Virginia. The season of wild fires generally lasts through March and as fires continue to spread the likelihood that they stop any time soon is nonexistent.
NSW Rural Fire Service
Firefighters all across the globe have been working nonstop alongside their Australian counterparts to help fight the blaze. Celebrities, influencers and even crafting communities have all come together to donate what they can. We want to join the fight by making NSW Rural Fire Service (NSW RFS) our January Charity of the month.

According to their website, NSW RFS is the lead combat agency for bush fires in New South Wales. NSW is Australia's oldest, largest and most cosmopolitan state. What makes this organization so unique and one of the biggest reasons we chose them for January is that they are widely acknowledged as the largest Volunteer fire service in the world. You read that correctly the people on the front lines fighting a blaze that if happened in the United States would destroy over half of the states, are volunteers. They are choosing to risk their life fighting the blaze without any monetary gain.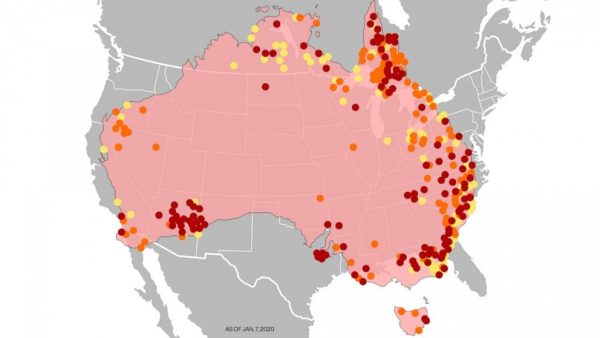 (Courtesy: ABC News )
We are taking our charity reach international to help with the devastation that Australia is facing. During the rest of January, for every order placed on frameusa.com $0.75 will be donated to NSW Rural Fire Service.

We ask you to consider donating as little as $1 when you check out to help us, help Australia.