Hi, my name's Clair. Quality Control Specialist for Frame USA by day, Artist by night.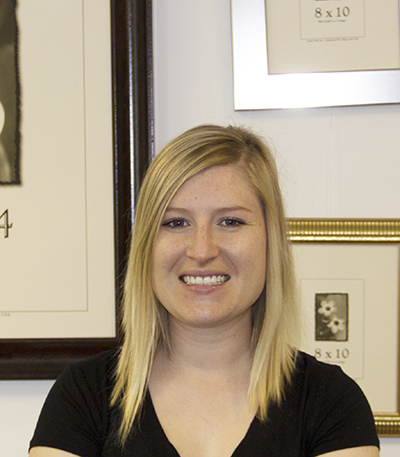 If you're like me, you love art. You love books stores, pop-up art shows, old classic movies and home remodeling TV shows. Most importantly you love creating and decorating your home/work space with the images you love. Be it posters, reproduction, original art, or family photos. You surround yourself with what makes you happy; with what makes you, uniquely you.
If that sounds about right then you might agree that there is no better feeling in the world than finishing or buying a piece of art that you love. However, there's no worse feeling than the one that usually follows when you ask yourself, "how am I going to hanging this?" and quickly realize your spending is not over.
Perhaps like me you've tried to cut corners when it comes to framing. Let's be honest, Framing can be expensive. So, you own several bulging portfolios and enough cardboard tubes to build the world's largest telescope. I mean, it's not enough that we as artists and art coinsures have to spend money to make art and acquire art, but we must also spend money if we plan at all to enjoy it.
But.
If there is one thing I've learned in all my years of arting and framing, whether you're selling or buying there's simply no arguing the effectiveness of a fantastic framing Job. I see it all the time in our Custom framing shop. Customers bring in old sentimental images probably worth nothing more than something you could find at a yard sale. But, because it's special to them, they invest, and the final product is always breathtaking. Just imagine the effect quality framing has on something truly unique and timeless. It's magical. Just ask our Raving fans!
I promise, nothing will enhance the appeal of your artwork, whatever it is, more than a beautiful frame. And let's face it, appeal is essential if you ever want to be a professional artist, impress your in laws, or get that promotion you've been working so hard for.
That's why we at frame USA pride ourselves in not only the quality of our frames, which I personally see to on a daily basis, but the affordability of our picture frames. Each woods frame at frame USA is cut, joined, filled, and hand quality checked right here in our American home base facility ensuring not only quality and affordability, (like I've mentioned) But also that your money stays here in our wonderful U.S. of A.
We know the importance of framing and arting and the impact it has logistically and visually in your homes, offices, studios and galleries. Let us be the ones to make your art something really special; something that demands to be noticed. It's what we do best.