Many of you may not know much about our sister company, Posterservice.com. Posterservice actually started before Frame USA was around. We license and distribute posters to customers all around the country. We are also the exclusive US distributor for GB eye, a poster company in Great Britain. Anyone who wants a poster in the GB eye line in the United States can only order it through Posterservice. Along with GB eye, we create many in house posters and concepts as well. We work to find some of the best images around, and become the exclusive licensor of those images.
Our Posterservice team just got back from the Camex Show in Dallas, Texas, March 9-11, 2014. CAMEX is the largest college bookstore trade show in the industry. Each year, Posterservice works hard to bring the best product forward to these shows. With our largest market being college bookstores through the United States, this is the perfect show for us.
We mainly focus on selling two main products at this show:
1. Shrinkwrap Dumps
These are boxes of 50 shrinkwrapped posters per box. It comes complete with a cardboard box that you can simply set up in your store and immediately sell the product. Not sure what to pick? We are happy to pick a mix for you! Just tell us about your store and we can do the rest!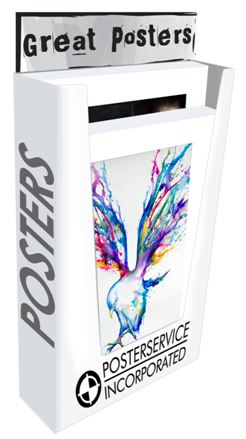 2. Poster Racks
Join our Rack Track Program and you will not be disappointed! We offer 48 and 60 slot racks, which allow your customers to fan through the full size image at the top, and then select their rolled poster down below. Each rack slot is numbered, and matches the full size poster in the upper sleeve. Once again, we can choose the product mix for you or you can choose your own. A great benefit of our Rack Track program is that you can also return any posters that are not selling to us. We will take those back, provide you with a credit, and we can get new posters into those poster slots almost immediately for you. This is a great perk  that helps to keep your poster rack up to date at all times.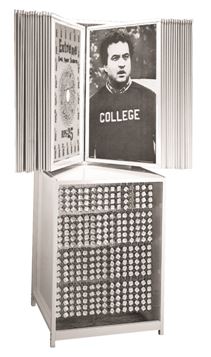 If you are a Retail Store not currently selling posters, now is your chance to change that! Our poster team is always here to help! If you have questions about our posters for sale online, please feel free to call us today at 1-800-577-5920 or email us at [email protected]. Our website is also changing daily so check it out today at www.posterservice.com!