As framers, we often get asked by our customers where they can buy art posters and art.  Our sister company, Art & Canvas. carries one of the hottest selection of art posters around. With over a hundred art posters in stock and ready to ship, our wide assortment of art from famous artists, as in Marc Allante, to various styles, we guarantee we will have something for you!
There are several different ways to select an art poster:
By Style of Art:
Artwork should represent your style and the design of your house. It should flow with the decorations already in place.  A kitchen wall picture can and usually will differ from the pictures for the walls of your basement.  At artandcanvas.com, we carry different styles ranging from abstract art, photography to watercolor art. From photography prints of The Colosseum to fantasy posters, as in Night Trawlers II, you will be able to select a piece to fit your style and taste.
By Famous artist:
Selecting a poster by your favorite artist is easy, but discovering an art poster by a new artist is great too.  Our pictures of art range from Dean Russo, Marc Allante, Ralph Steadman, and more.  Marc Allante creates watercolor renditions of animals and buildings, as in this art poster Achilles and Monolith II.  Achilles was the first Marc Allante poster we added to our line.  Due to it's continued success, we have added more and more of his art posters over the last few years.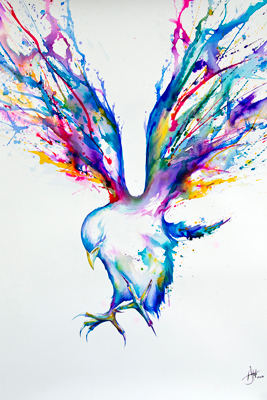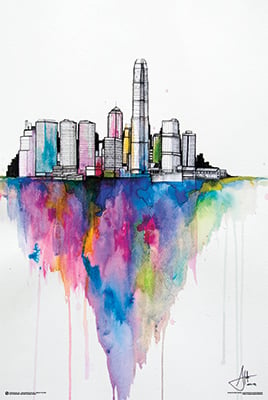 Dean Russo creates abstract art by using bright colors, abstract patterns and turns them into animals, scenery and people. Starry Night by Dean Russo is currently a best seller.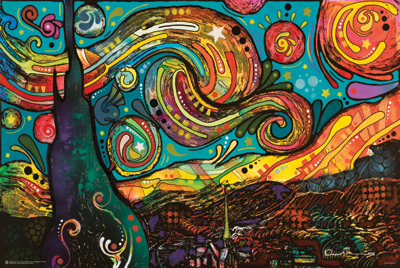 When you're done browsing our cool art pictures and finding the perfect art poster for you, head back over to frameusa.com and choose the best frame to protect and professionally frame your masterpiece! We hope this blog post helped you find out where to buy art wall posters online.