Trends change year after year, and with 2019 just beginning that means new home decor trends! Picture frames are a big part of many homes, but decorating the rooms around them are just as important. Keep your home up to date with these top home decor styles and trends for 2019.
Natural Decor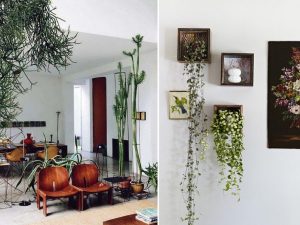 Living in the 21st century means always being surrounded by technology. We're excited to get a little break from this as bringing natural elements into the home is becoming a hot trend. House plants are growing ever more popular for their aesthetic and natural air purifying qualities. Plants are bringing us back to nature, but the internet is giving us access to unique containers, plants, and information!
Another way to incorporate natural decor into your home is adding furniture or objects made from natural materials. Wood frames are an option, along with wooden chairs, tables, or shelves. Stone or granite tables, counters, or walls are another way to add natural elements into your home. Floral wallpaper, fabric, and artwork coming back into style as well.
Boho Decor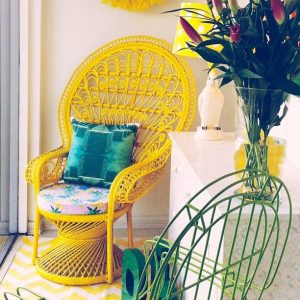 Boho clothing and the general style has been trendy for a while. However boho interior design is just recently making a comeback in 2019. Bringing bright colors, patterns, and whimsical pieces into your home sets up a unique design. You can achieve this look by layering, using soft lines and curves, and combining both vintage and modern decor. Personally, I'm excited to see a more colorful trend after a year of rustic everything. Check out our Pop Art and Colori frames for colorful inspiration!
Canopy Beds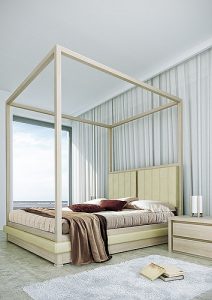 Canopy beds haven't been in style for decades. However in 2019 we're seeing a huge increase in their trendiness. They allow for hanging and decorating around for sleeping area. This makes ultimate comfort and style at the same time. Modern canopy beds are slimmer and take up less space than in the past, allowing them to fit in apartments or smaller rooms.
Jewel Toned Decor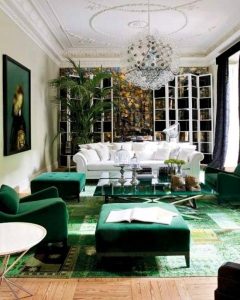 Deep jewel toned colors are in style in 2019. Greens especially are trendy, matching the natural decor vibes. These rich colors are thought provoking and mystifying. Green in particular hasn't been particularly stylish for almost a century! However today's eco-friendly movement has brought it back into our minds and into our homes.
If you're looking for more eco-friendly decor, check out our eco-friendly wood frames.