It's no secret than in the last decade, nerd culture has undergone a revolution from scorned and ridiculed to a multimedia powerhouse. The force that drives Hollywood's biggest blockbusters and televisions most successful–both critically and financially–programming. Not only are all the movies and shows made for and by nerds but now we have a ton of content about them. But back in  2007 (doesn't sound like a long time ago, does it?) we really didn't have anything that cast nerds as the leading men and women. At least, not until September 24th–the date that Chuck Lorre's new (at the time) sitcom, "The Big Bang Theory" premiered. Then we were all treated to watch the social dynamic of a group of geeky scientists change as a pretty, popular girl was thrust into their midst.
If you're not familiar with the show, it breaks down like this: Leonard Hofstadter and Sheldon Cooper are two socially awkward physicists (as well as roommates) working at Caltech in Pasadena along with their friends Howard and Raj (an aerospace engineer and astrophysicist, respectively). They are all living their normal, nerdy lives when a pretty waitress/aspiring actress named Penny moves across the hall and Leonard falls for her. Hard. This disrupts their social norm (which is of particular concern to the obsessive-compulsive Sheldon) and hilarity ensues. In the first season a lot of the jokes and comedic through-line were based around the gulf between Penny's world and the boys'. Her not understanding their references–them not understanding her social confidence and competence. This sort of became secondary, however, as time moved on and the characters developed and grew. The focus shifted to the relationships more than the gimmick and in it's fourth season it became the highest rated comedy on TV.
Along with this popularity came merchandising. T-shirts emblazoned with Sheldon's catchphrase, "Bazinga!", began popping up all over the place, as well as posters. Which brings us to The Big Bang Theory posters that we carry at artandcanvas.com. There are six The Big Bang Theory posters to choose from with different cast photos and art that you can frame and hang in your nerdtastic home theater where you watch the show in its constant syndicated reruns.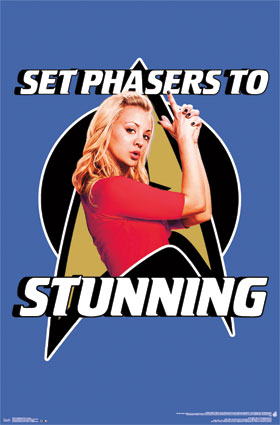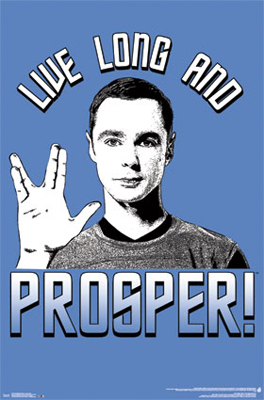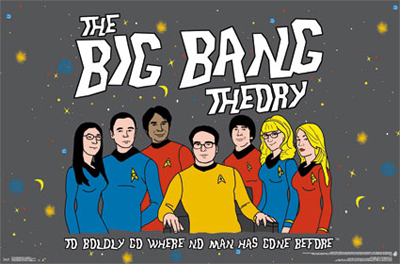 And of course, you wouldn't want to have your new Big Bang Theory posters hanging naked on the wall–Sheldon Cooper would never allow that–so you'll want to pick up poster frames for your posters. At Frameusa.com we have a wide selection of poster frames to choose from. Our Budget Saver frames in black are always an excellent choice to frame your tv and movie posters.
So get your Star Trek shirts on, heat up a warm beverage or some Thai food, hang your newly framed Big Bang Theory posters and kick back to enjoy some nerdy goodness for a few hours. It will do you good. If nothing else, you'll learn some science factoids.