"Space–the final frontier…these are the voyages of the Starship–Enterprise…" This is the most iconic lines from all of television history. It is part of the introduction that preceded each episode of a little science-fiction program that debuted this week in 1966. That program, about a group of intrepid explorers hurtling through the furthest reaches of our galaxy on a scientific mission of discovery, would go on to spawn a media giant; a pop culture phenomenon that included songs, halloween costumes, parodies, fiction, fan fiction, a cartoon spinoff, FOUR spinoff series (that all debuted twenty years after the original was cancelled) and  12 movies (with more yet to come). I don't think it needs said but just in case–I am, of course, talking about Star Trek.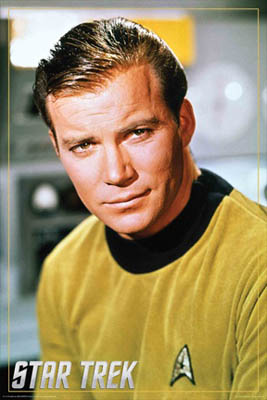 A million blogs' worth of content could be written about Star Trek and has been, so I'll stick to the basics of the original series. In the 23rd century, Earth has managed to find peace and prosperity here at home and has made contact with several different extra-terrestrial life forms. Humankind has conquered interstellar travel and we now have a space fleet to protect us and are part of an intergalactic Federation of Planets. A science vessel, The Enterprise, is sent out to the very limits of space, "the final frontier", to see what it can find and what civilizations it can make contact with and learn about. To, "boldly go where no man has gone before." It framed a hopeful message: that, instead of a ruined oppressive dystopia, our society would flourish and racism and war would be put aside and we'd come together as a species to further our intellect and better the universe around us. It was made up of, what was in the 60's, an ethnically diverse cast and promoted tolerance. It was colorful and the stories were compelling.
It was also just good sci-fi fun. Colorful costuming, exotic sets, great monsters, cool spaceships, a little bit of sex appeal (Uhuru's mini-skirts and those green alien women Kirk was so fond of) made it something fresh amongst the courtroom dramas and westerns that dominated the airwaves. Also, William Shatner's Captain James T. Kirk and (the late) Leonard Nimoy's commander Spock had one of televisions all time most enjoyable bro-mances, Kirk being a brash, emotional man of action (and of the ladies) with Spock counterpointing as the Vulcan science officer whose species valued logic and subdued all emotion. They were like the Odd Couple in space and it was hilarious, touching and adorable.
The original series only lasted 3 seasons (a total 79 episodes) having its time-slot moved around by NBC, but the cultural impact secured an ongoing legacy for Gene Roddenberry's optimistic vision of our future. It reached new heights of popularity in syndicated reruns, reaching a second audience of youngsters who hadn't been around for its first run and in 1978 (probably boosted by the success of "Star Wars" the year before) "Star Trek: The Motion Picture" debuted as the first in a series of films that is still going strong. We won't get into the good vs. bad films debate or the transition from Original cast to Next Gen cast to the J. J. Abrams reboot–we'll just say that there've been a lot of popular, quality films in the series.
Star Trek has also generated a HUGE fandom and memorabilia is much sought after. If you're a collector you want to take good care of those really valuable pieces. How should you store and display  your mint condition Mr. Spock action figure (complete with phaser and tri-corder)? At Frame USA, we have a number of shadow box frames that would be perfect for your Star Trek posters and collectibles. Our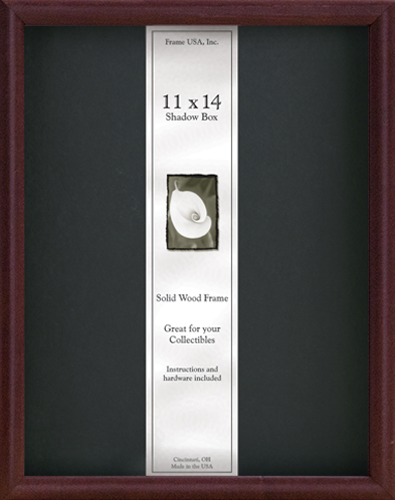 Shadow Box Elite has just under an inch of useable depth and would fit an action figure perfectly with plenty of space to mount the accessories separately (unless you want to have Spock holding them, in which case there's room for that too). Or maybe you need a large shadow box for the carefully laid out diorama you've created of a space battle between the Enterprise and a Klingon Bird of Prey. Our Shadow Box Showcase comes in sizes up to 24×36 or even 30×40 and has 2 1/8″ worth of useable depth.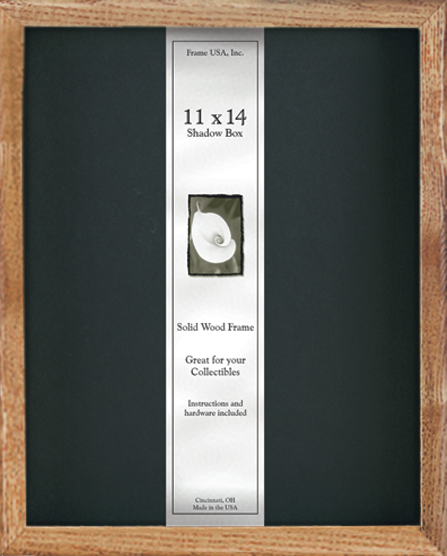 It's a beautiful wood shadow box that is available in 4 finishes (black, white, honey and cherry) to give your Starship battle maximum gravity (haha, see what I did there? Gravity…space…ok).
Even if your Star Trek stuff only consists of autographed photos you've taken with the cast–your treasured picture of yourself with Nimoy doing the Vulcan "live long and prosper" gesture–you want to keep those in nice picture frames that you can put on your wall. In keeping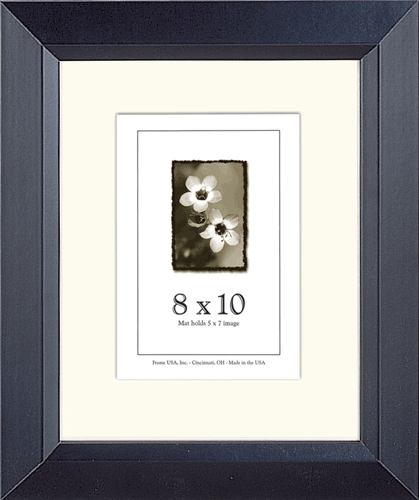 with the modern feel of the series, our Black Narrow series is a sleek wood picture frame with a stylish bevel that would show off your framed photos in style.
If you don't have any Star Trek goodies but are looking to start collecting, you could start with posters and poster frames. That's an easy and affordable place to start. Art & Canvas has some fun Star Trek posters to choose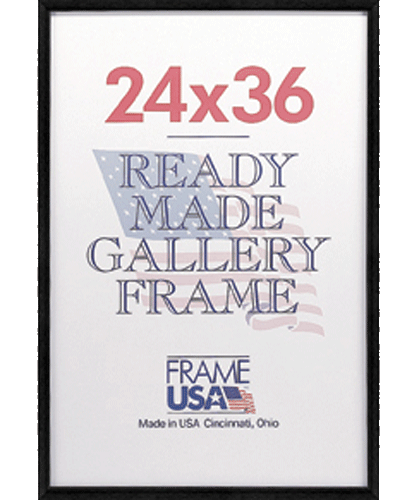 from. And once you have your posters picked out, you can bounce right back over to Frame USA to choose some poster frames to mount your new 24×36 posters in. Our Simply Poly poster frames in black or our Budget Saver poster frames would be ideal choices for framing your poster art.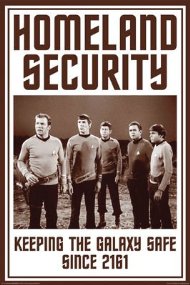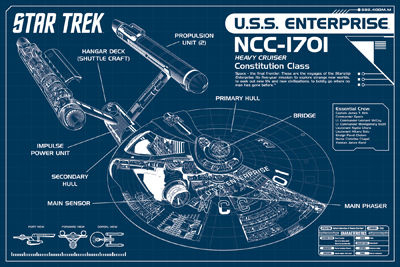 So as you seek out new life, and new civilizations this week, set your phasers to stun, turn off your communicators and kick back to enjoy some hopeful, high-adventure space travels. And whatever you do, don't get tangled up in a swordfight with Commander Sulu–he is good at that.