Giving gifts is hard. Whether it might be for a friend or loved one that you want to give something personal to. Or maybe it's for a school or work event and you want to give the recipient something  will keep and remember. It can be tricky choosing something. A really perfect choice, for nearly any situation is custom engraved picture frames from Frame USA.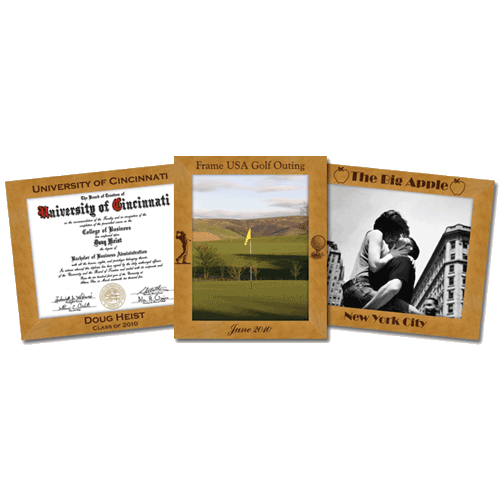 A picture frame is a gift that you can tailor to whomever you're giving it to on many levels. First off, you have the photo or art that you'll put into it. Maybe it's a brother or sister and you've found a picture from when you were kids. It was thought lost but you turned it up. Now you can get a nice photo frame to put it in and give it to your loved one. Already this is a nice, thoughtful present, but you can take it a step further by making it a true custom picture frame. You can have it laser engraved. We are able to engrave text and logos by burning away a line of the finish or top layer of the wood on a wood picture frame to show the wood beneath. It's a very tight, classy look. You could engrave your picture frame to say, "Me and my big bro" on the top frame rail and "Myrtle Beach, 1993" on the bottom of the frame. Or both lines on the same frame rail. Or a line on every frame rail. There are a lot of options for how to make your custom frame and many standard fonts to choose from. This idea works well for wedding anniversaries, baby showers, anything where a date is involved that you can engrave on your frame or to commemorate an event. For friends and family, an ideal wood picture frame to engrave is our Engrave-It frame. As the name suggests, it is made specifically to be laser engraved. It has a wide profile and a rich honey finish. Text and logos show up great when the wood shows through.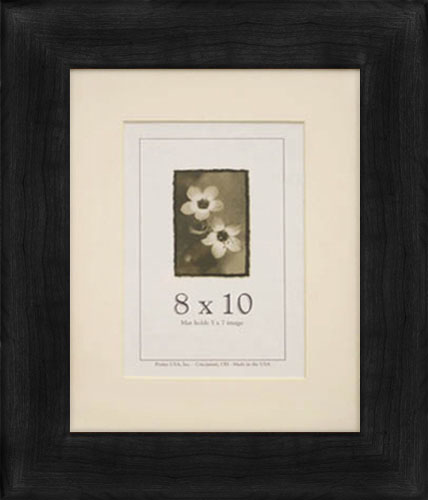 Engraved frames are particularly well suited to awards ceremonies for schools and corporate events. Again, for work anniversaries or retirement, a beautiful wood picture frame like our American Hardwoods or Coffee Bean series. These are both wide, flat frames with a slightly beveled edge and rich, dark colors that really contrast well when the finish is burned away to reveal the wood of the frame. These are great for graduation photos with the grad's high school or college name engraved and maybe their years of attendance. Or maybe your PTA wants to present something to a particularly inspirational teacher, this is a gift where they're name and room number–or a message of thanks, can be engraved. For corporate giveaways at trade shows, simple logos can also be engraved as well. it is a sharp look and has the feel of a substantial promotional product but is also very affordable.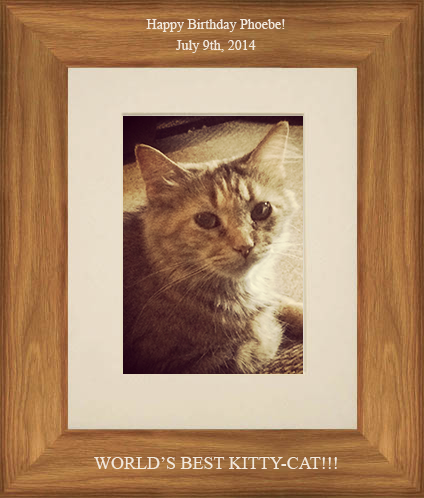 There's no right or wrong way to create your laser engraved photo frames. There are so many options for text and graphics. You can get creative with it and give someone something really memorable. Laser engraved photo frames are made to impress.