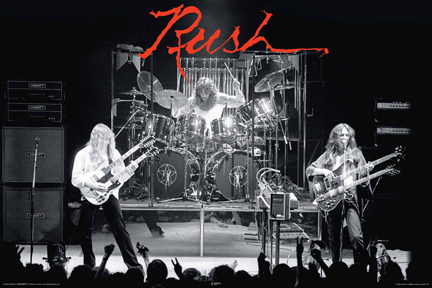 Long, complex songs with deep sub textual meanings buried in lyrics often inspired by sci-fi and fantasy, and played by virtuoso musicians? That is the formula for prog (progressive) rock. And who, you may ask, are the godfathers of the prog rock movement that blew up in the seventies and became a legit subgenre? Well, technically Led Zeppelin laid the groundwork but a band that worshipped them were the ones to really define it. That band was a little Canadian trio called Rush and they turned prog rock into radio gold and held it up for the world to see.
Rush put out their first, self titled album in 1974. On that album were founding members Geddy Lee (doing the vocals and bass), Alex Lifeson (rocking the guitar) and  John Rutsey (on the drums). It wasn't until their second album, however, that Rush discovered who they were meant to be. This was largely due to the departure of the perfectly adequate Rutsey and the addition of the phenomenal drum god, Neil Peart. Ask that friend of yours who is an encyclopedia of rock 'n roll trivia who the best rock drummer of all time is; 9 times out of ten they're going to answer Neil Peart.
When Peart joined Lee and Lifeson, both of whom were also tremendously gifted at their chosen instruments, something clicked into place. They released their second album, "Fly By Night" and already the tighter, more dynamic sound began to garner rave reviews and radio play. He wasn't just a drummer with unbelievably fast hands that could be everywhere at once. He also was a talented lyricist with a penchant for existential themes and classic science fiction. This became clearer on their next album "Caress of Steel" which was made up of multi movement story-songs. They continued to build on those ideas in their platinum (in Canada) album 2112, and with it prog rock burst into the mainstream.
In 2015 they embarked on their 40th anniversary tour the R40 Live tour–and it also happens to be their last (unless a miracle happens and they change their minds). For fans who feel the sting of no more Rush shows, consider picking up the new Rush poster at Posterservice.com. It is a live shot featuring the band from their "Hemispheres" tour. The poster is 24×36 in landscape and would be the envy of all your prog rock loving nerd friends, framed and hanging on the wall.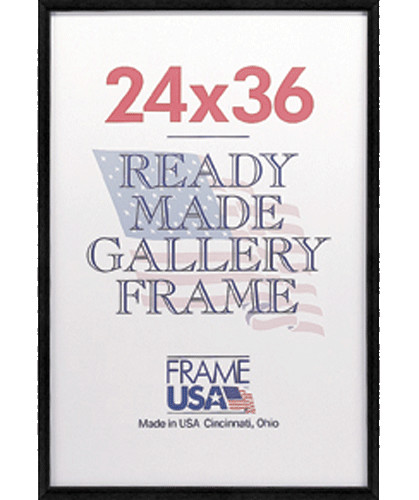 And our Rush progressive rock posters deserve no less than to be framed in a high-quality poster frame. At Frameusa.com we have any kind of posterframe or picture frame you could want to display your rock and roll memorabilia. Our Budget Saver poster frame would make an excellent housing for the Rush "Hemispheres" poster. It's a sturdy black frame with a 1 1/4″ width. And if you have any record album art, maybe the sleeve to Rush's seminal 1980 album "Moving Pictures–we even have a wooden display frame that's made specifically to display it. Our Frame-An-Album is a 12.5×12.5″ wood picture frame with a 3/4″ profile and a 1 3/8" depth. It comes in black or natural so it works with a modern rock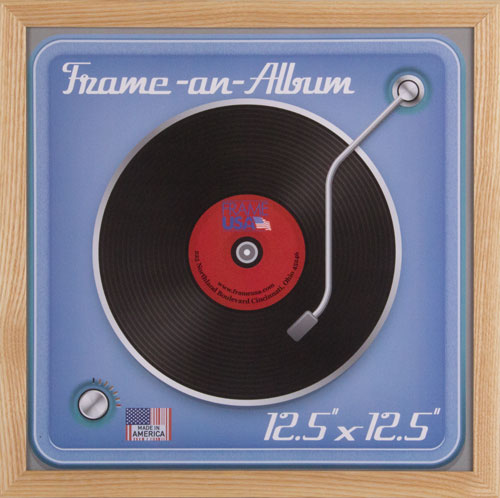 studio cave or a rustic biker garage.
So kick back, throw on your favorite Rush album and gaze up at your newly framed Rush poster. You can keep them touring forever in your head.