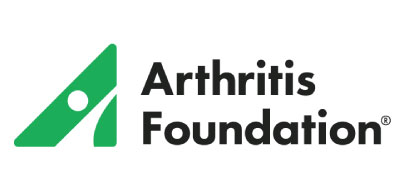 "The Arthritis Foundation is a nonprofit organization that is dedicated to addressing the needs of people living with arthritis in the United States. There are more than 50 million adults and 300,000 children living with arthritis, the nation's leading cause of disability. The Foundation works to provide information and resources, access to care, advancements in science and community connections.
The Arthritis Foundation has contributed to arthritis research since its founding in 1948 and has invested over $470 million towards medical research into the disease. In addition, the organization advocates for changes to health care policies, legislation and government-founded research to improve the lives of individuals and families affected by arthritis.
The Foundation funds two patient registries, the Arthritis Internet Registry and the Childhood Arthritis and Rheumatology Research Alliance to help control symptoms and accelerate the search for a cure by analyzing and correlating biological data."
To help with the vision, Frame USA will be donating to the Arthritis Foundation in appreciation for your online order for the May 2017 charity of the month.
We are proud to support this great organization. Be sure to donate during the checkout process to help us support this great charity!