One of the things that go hand in hand with picture frames is mat board. A custom mat adds another level of style to your artwork. This is one of the reasons we launched Matdesigners.com. We wanted there to be a place where customers could order both high-quality picture frames as well as custom photo frame matting to go along with their frames. When we launched the new frameusa.com last year the plan was always to upgrade mat designers along with it.  Today we are happy to announce that we have upgraded matdesigners.com.
OLD MATDESIGNERS.com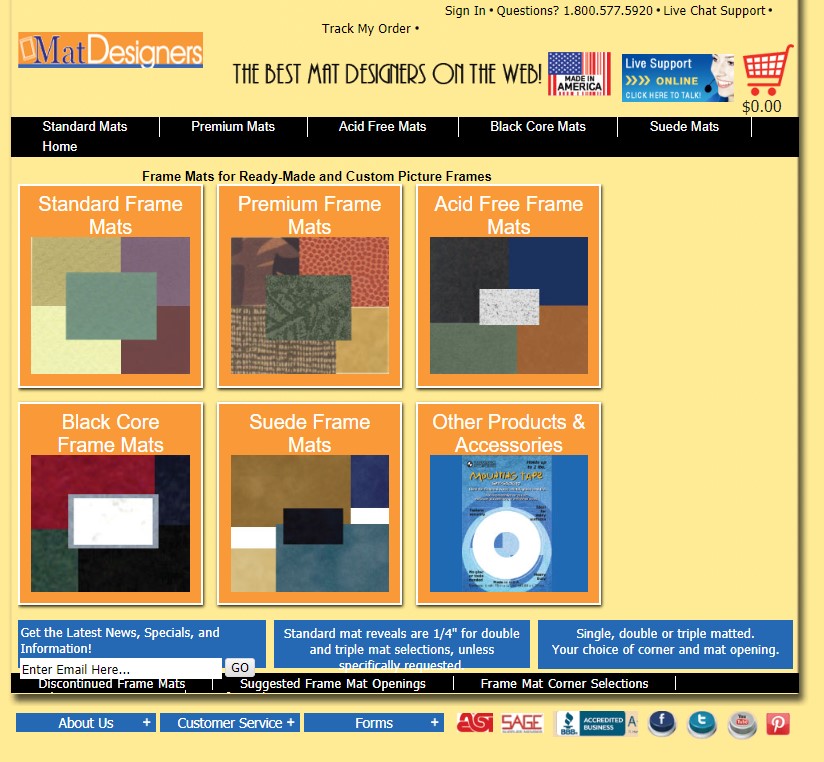 NEW MATDESIGNERS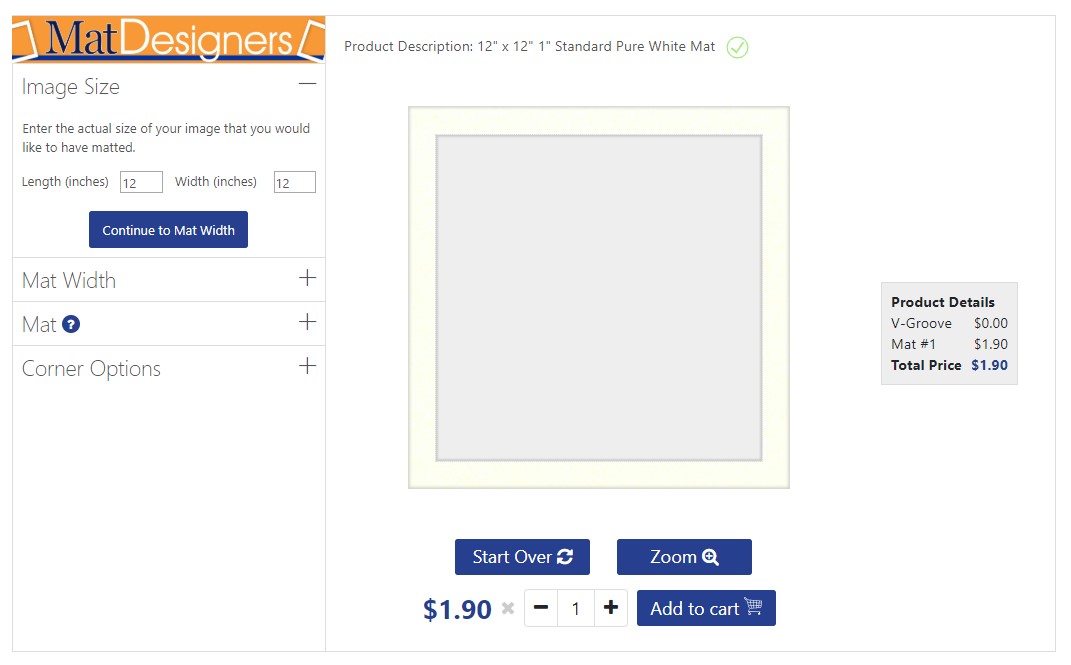 We have taken out the .com and integrated it right into Frameusa.com. You are now able to order your picture frames, your accessories, and your mats all in one transaction.

Mat Ordering Process
The functionality of our new MatDesigners is very similar to how Design A Frame works. The first step that you will do is to enter your image size. Make sure to enter the exact size of your image, so if you have an 8 x 10 image you will enter in 8×10. The color of the default mat is the same one that all of our readymade frames that include mats, come with.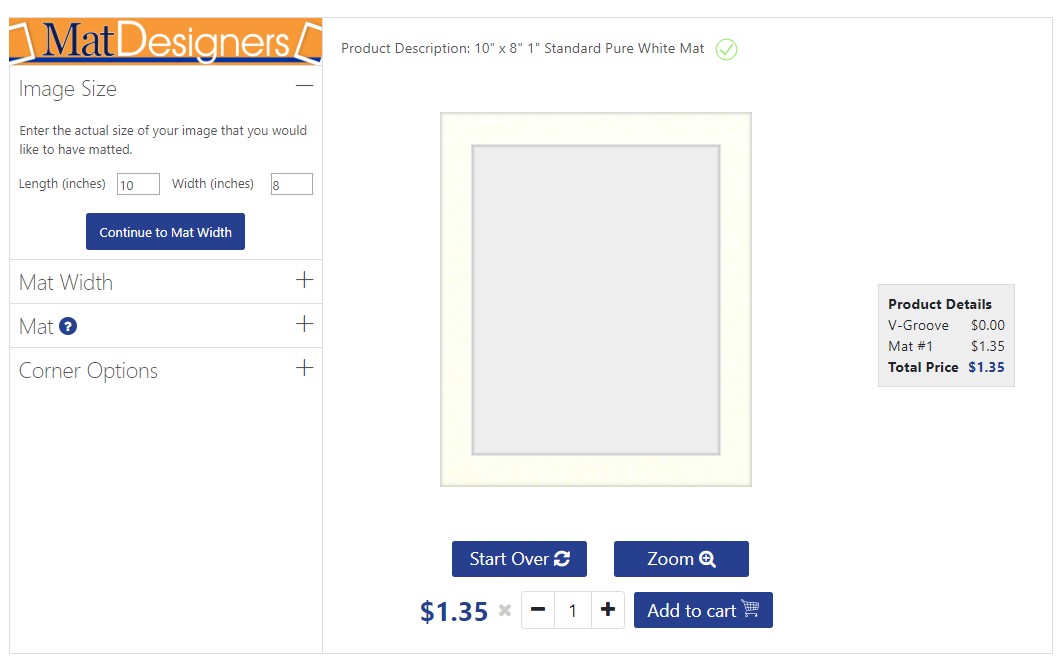 When we cut the opening for your image we will cut it slightly smaller to ensure that your image won't fall through the opening. We explain this in a pop up before you are able to continue to mat width. The next step is where you will enter how wide you want the mat to be. This dimension also determines what size frame that the finished mat will fit inside.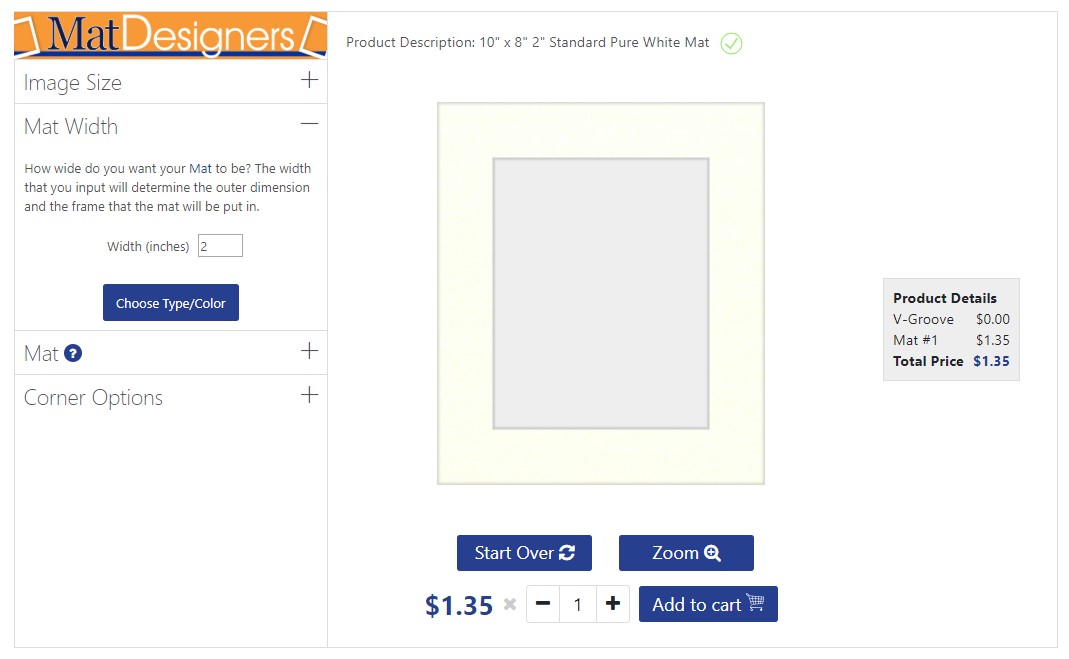 The next step is probably the most anticipated, you get to choose which color you want the mat to be! You are now able to filter by color all of our mat types. If you know you want a blue mat, select blue and it will show you every blue option available in each of the 5 types.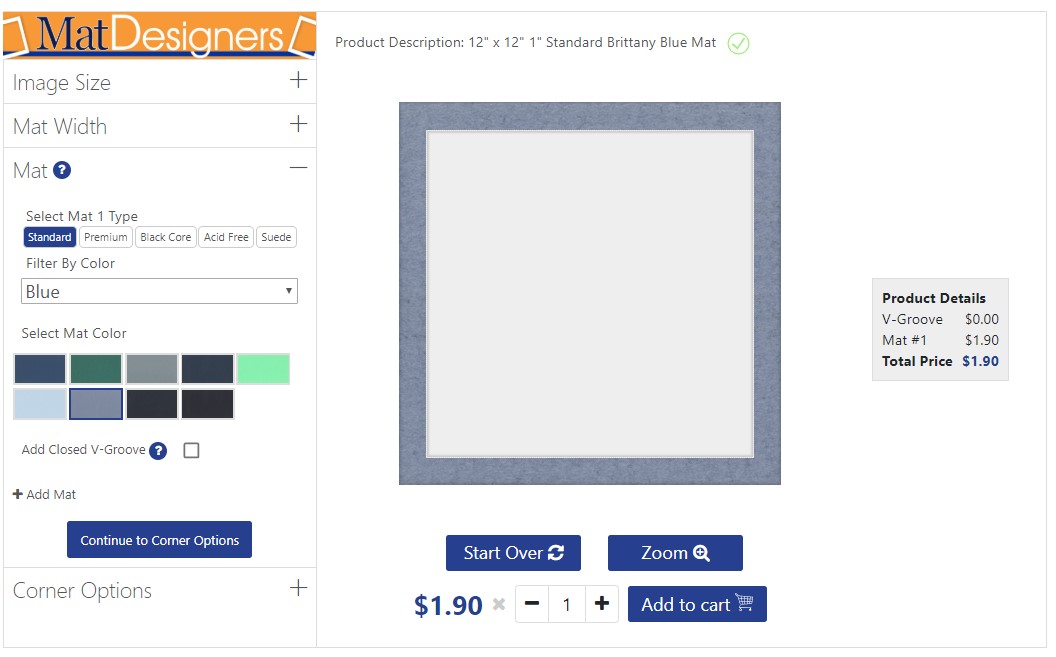 This is also the section where you can decide if you want a double or triple mat and if you do how much of each you want to be revealed.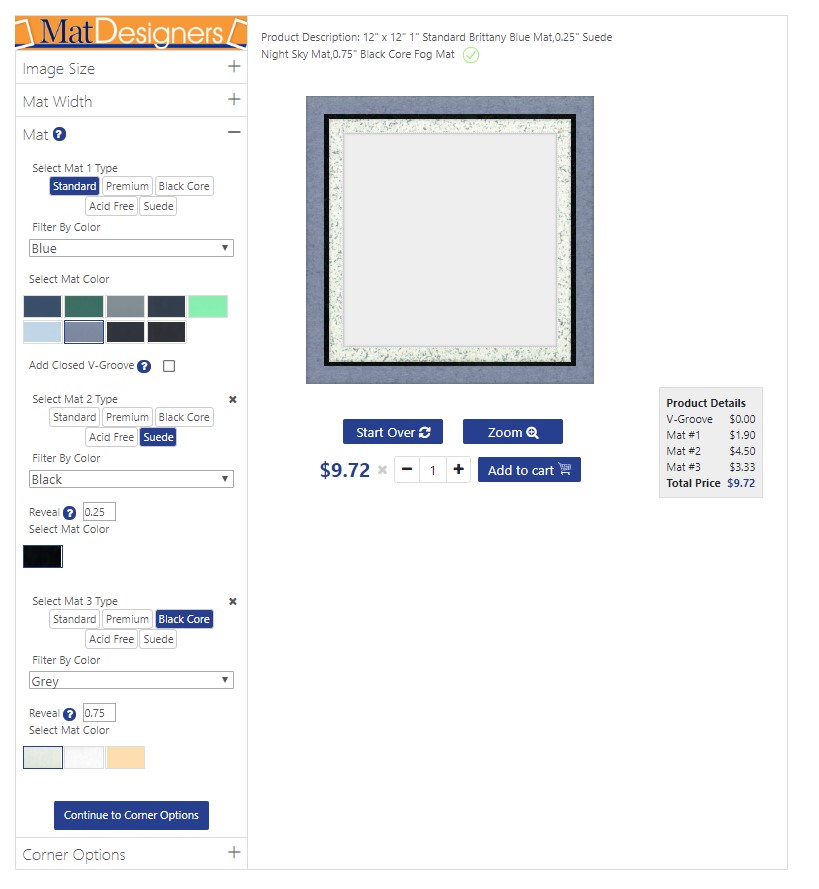 The Final Step
The final step is to decide if you want to stick with the standard rectangle or go with something different. In addition to the three basic corners, we offer 22 different corners. Please note that hese will not show in the right-hand size preview image.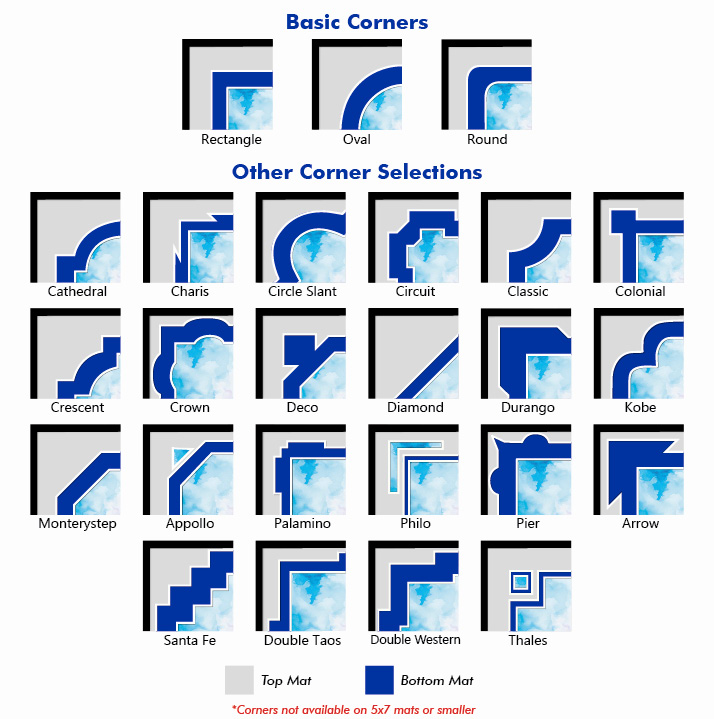 You have now successfully gone through the brand new MatDesigners and are ready to add your selections to the cart and check out! If you have any questions about the new MatDesigners or Mats, in general, give us a call at 1-800-577-5920 or email us at [email protected].