We all know her and love her. She's performed in multiple different movies and captivated our imaginations. She was a style and pop culture icon. Marilyn Monroe was the blonde bombshell of her time. She was widely known for her portrayal of comically funny "dumb blonde" characters and went on to become one of the most popular sex symbols of the 1950's and today. Born in Los Angeles as Norma Jeane Mortenson on June 1, 1926 she overcame a difficult childhood. She soon became what we still know her today, a Hollywood star.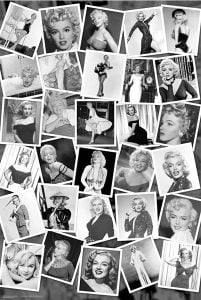 Marilyn lived a troubled life that led to her downfall. She engaged in to marriages with famous men, Joe DiMaggio and Arthur Miller) which both ended in divorce and she notoriously struggled with anxiety, depression and substance abuse. While she did pass away in 1962, people today still recognize her. She is an American star you can never get enough of. You may see her picture in retro diners, museums or even collectors homes. Our Marilyn Monroe posters are popular among customers. We carry the famous Marilyn Monroe pose to the classic Marilyn Monroe costume stance. We also have artist's rendition of Ms. Monroe posters. These are posters you can never get enough of. These posters are more than what you tape on the wall. Added to a frame and you have a classic art piece. Great for any room of the house, these Marilyn Monroe posters will take an average wall and make it stand out.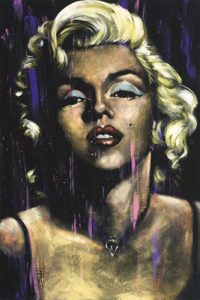 Marilyn Monroe brought inspiration to many and her quotes are still used today. She has many people acting as her on the Hollywood streets. Today, we celebrate the birthday of an American Hollywood icon! Let's cheers to this famous star!
"Imperfection is beauty, madness is genius and it's better to be absolutely ridiculous than absolutely boring." – Marilyn Monroe