There is a trend that has been all over the internet lately and we have become obsessed with it. The growing fad of life hacks is something that everyone no matter your age or moment in life can jump on. There have been many different names for this, but the simple explanation of it is this: Changes that you can do to make a task you've been assigned easier. These usually are accompanied by genius ideas that are so simple they make you hit yourself for not coming up with it on your own. The people that work at Frame USA are no different than you and your family. When we make decisions involving our picture frames and the way we do business, we think about what we as a customer would want from a company, and we make that happen. As consumers we know that people want things that are effortless and easy which is why life hacks have become so popular and is exactly the reason why we provide our loyal customers with life hacks! Instead of making our customers guess to the many life hacks that we have implemented we thought we would give you a compiled list that you could refer to, especially during the holiday season! We have come up with so many life hack tricks that we have split them up into a two part blog post.
Frame USA's Life Hacks
Life Hack #1. We offer 24 hour shipping.
We've all experienced the panic of forgetting to purchase something and not realizing it until the day before. You scour the internet for the things you need only to realize the price tag associated with it would be enough to send you back to college. Frame USA isn't like that, we have made a large selection of our picture frames, including all of our best selling picture frames, able to be shipped in 24 hours. To make your life even easier, we've created a page that includes all of our fast shipping series for easy picking. Just look for this banner on our website and you'll have your picture frames in no time.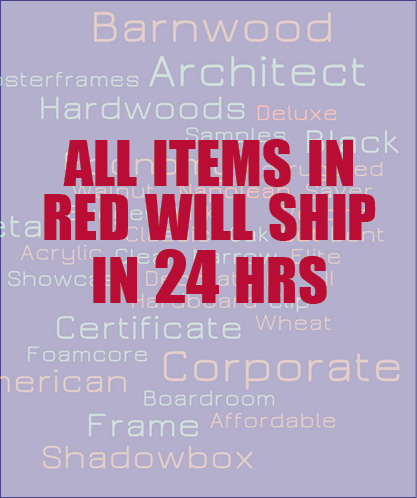 Life Hack #2. You can purchase mats, frame and posters all from one location
Have a party to go to, need a present for someone? We're a one stop shop. We have combined 4 of our sites that were previously on their own so that our customers could purchase everything they need for picture framing from one location. We wanted to let you know that you don't have to shop each website separately, if you fell in love with a poster on Posterservice and would love to make it pop with a nice mat and a picture frame that is made in the USA, well you can flip between the tabs and add each item to your shopping cart and pay for them all in one order.

Life Hack #3. You can get a custom framed piece without even leaving your home using Build-a-Frame.
We took life hack # 2 and made it even easier for you. You don't even have to frame your items yourself; you can use our state of the art online custom framing tool called Build-a-Frame. Build-a-frame allows you to use a poster from PosterService or even upload your own picture to be used. You then will select your mats and the frame to go with it. The best part about it is that we take all of this information and give it to our custom framing experts and they create your masterpiece and ship it to you. Just look for this custom framed picture on frameusa.com and have a one-of-a-kind framed piece with a click of a button.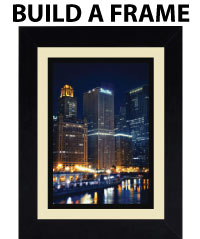 Life Hack #4. You can get special volume quotes right from our website.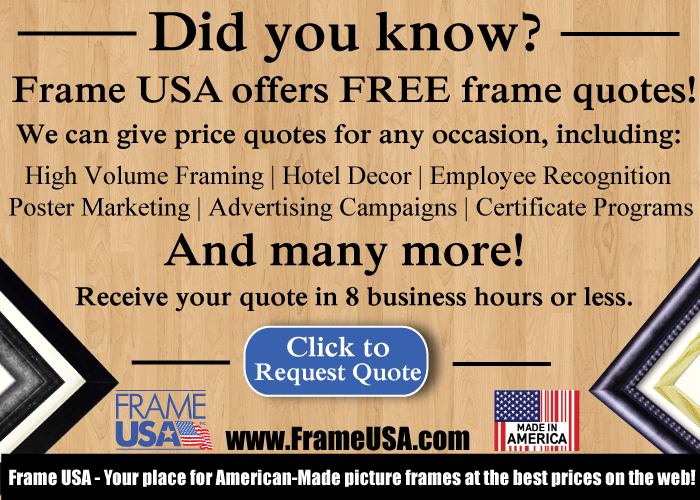 Life Hack #5. We sell Photo Frame hangers and accessories
Picture Frames are kind of useless if you have no way to display them. What kind of company would we be if we sold our customers useless products? Not only do all our frames ship with some type of display item whether it be an easel back(E), sawtooth hanger(WH) or V-clips  depending on the size and style of picture frame. (All our Picture and Poster frames list what they come with (w/), refer to the corresponding guide to decode what each letter means (E,G,M,S,WH))However if you would like to hang one of our picture frames that come with an easel, you can purchase hangers and frame accessories right from our website . As with all our Picture and Poster frames, all of our hangers and accessories are Made in the USA right here in Cincinnati, Ohio.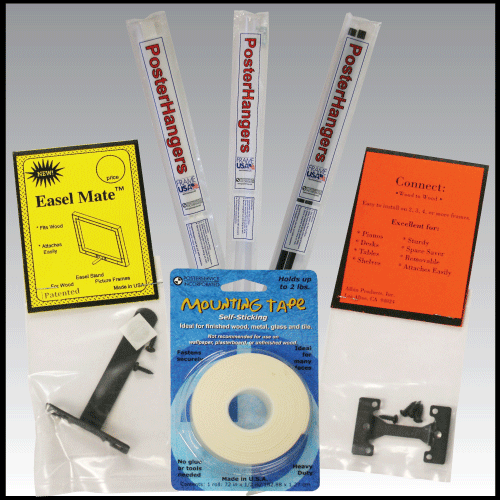 Stay tuned next week for Life Hacks:Frame USA Edition Part Two!