Frame USA is comprised of a warehouse, a retail store, and office space. The office space walls are covered in framed images of everything from fine art to autographed music posters. One particular office space however an employee took it upon itself to really showcase his own personal style. Learn a little bit more about how to decorate an office from our sales team member, Alex Himes.
Office Frame Decoration
Working for one of the largest wholesale picture frame companies in the USA has its perks. As you can see, I have had some time on my hands since Frame USA had to shut its doors for 6 weeks due to the Covid-19 pandemic. While I was absolutely bored out of my mind at home, I was still able to work on projects I had not put into action yet. I was able to finally get some of my collection of classic movies and comic book posters framed and hung on the walls in my office. As a result of the flood, most of the employee's artwork and pictures got ruined so the walls were terribly bare.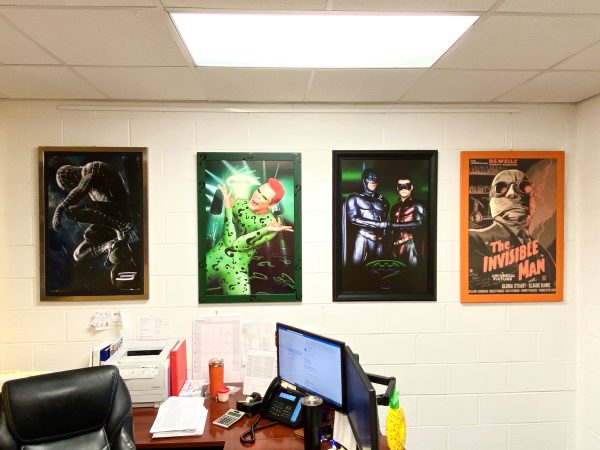 Since starting at Frame USA, I have worked with many wholesale and custom frame orders. Many customers say they are just looking to get a picture framed as easy and as least expensive as possible.
Alex's First Tip:
After working with frames for some time now, I have come to realize that the right picture frame can make the entire picture a piece of art. It can make the entire image whole and truly complete the look you are trying to achieve. For my own personal office, I chose to express myself with my posters and tried to have a frame that matches each poster to fully sell the aesthetic. Replicating the expression of the image can be done by matching the colors and design of the frame. An easy way to do this is by using paint and added decals to elevate the frames.
Alex's Second Tip:
Really spend the time taking a look at different mat styles and colors. This is a surefire way to make any picture or painting look amazing! Never be afraid to express yourself, even if it costs just a little more. You won't regret it!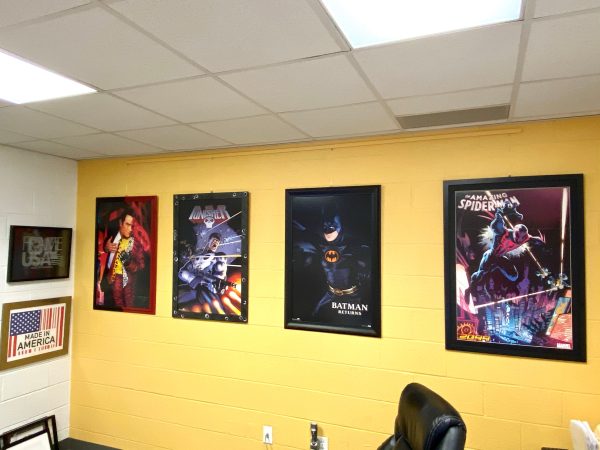 Alex's Third Tip:
Overall, just looking for a simple frame can always help to make any picture look better. I encourage all customers, especially a custom frame order, to branch out and really get creative. If you do, I can guarantee you will get plenty of compliments after you hang it on the wall. Home décor is usually what ties a "look" and style together. Above all, I recommend always taking the time and effort to truly express yourself in your picture frames!