Get to know Frame USA Employees–Favorite Hobby Friday
The people who work for Frame USA aren't just a bunch of drones. We want our customers to know us to be familiar with the people who day in and day out provide you with quality American made picture frames at affordable prices. We thought we would give you an inside look at what our employees do in their spare time. First up: Chas Hall, who is our Director of Sales and our newest employee!
I interviewed Chas about his favorite thing to do when he's not at work here is that interview.
So Chas, what is it that you enjoy doing on your time off?
I participate in something called The Warhammer 40K/Fantasy, which involves collecting, building, painting, custom creating and gaming with plastic, metal, or resin miniatures. My hobby is painting miniatures.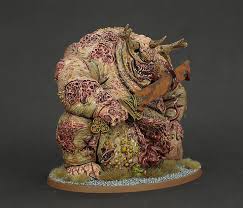 Impressive!  So when did you first start creating the pieces?
I began this hobby at the beginning of January in 2012
So you've been  doing this for almost 3 years now,  how did you get started?
A friend of mine was familiar with my interests for painting and building things. He was also aware of my competitive nature when it comes to playing chess and checkers and quickly realized I could apply each of my interests into one hobby, which I immediately developed a passion for.
That's a pretty involved friend, How long did it take you to become a master at it?
Because there are so many challenging aspects and areas of the hobby it can be difficult to master all areas. However, if there is a specific aspect that I feel I've mastered it would be custom creating projects. For example, I would be taking a kit and fully converting the product in a unique way, which is opposite of what the manufacturer or instructions would suggest.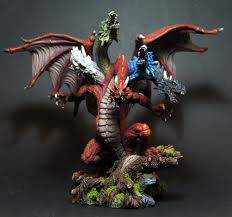 You're saying that you start majority of your pieces completely from scratch, that must take up a good chunk of your time, How many hours a week would you estimate you spend?
At least 45 minutes per day in a 7 day period.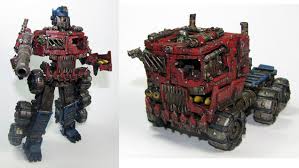 So that is roughly about 5.5 hours a week! What is your favorite part about it?
My favorite part about it is custom creating something or converting a product that is not a direct representation of what is included within the kit.
I can tell you're really passionate about this hobby, with that being said, do you have a least favorite part about it?
The gaming aspect is my least favorite because there are so many rules, terms and Warhammer 40k/fantasy lingo to learn, which can dramatically slow down game play. There are also constant updates within game rules that may affect a player who is not completely familiar with his/her rulebook, which can also delay game time.
That would be difficult to stay up to date with, so what has been the most memorable experience with Warhammer 40k/Fantasy?
Without a doubt that would be winning painting and/or conversion contests in tournament entries!
If you've won tournament entries you must be pretty talented, what is your advice for people who may want to start participating in it?
Have patience and have fun! Don't expect to become great at custom building, painting and/or gaming over night, it takes time. Encourage your friends to participate so that you can continue to learn and grow together!
So since you've been doing it for a couple of years now, what is one thing you have learned about yourself through mastering this?
One thing I have learned about myself is that even when it comes to having interest in a hobby, I have a pretty solid ability with attention to detail, specifically with painting schemes, instructions, etc!
Thanks so much Chas for taking the time to answer my questions!
Not only does this allow for our customers to get to know our employees but it allows for our employees to get to know their coworkers on a level that they may have not had the chance to.
If you have any additional questions regarding his Hobby, leave us comment  and we'll get it answered for you!

Stay tuned for the next Favorite Hobby Friday!